Chris Brown to spend one month in jail
Los Angeles, A Los Angeles court has ordered that singer Chris Brown will remain in jail for at least a month till his probation violation hearing as he is unable to "stay out of trouble". Judge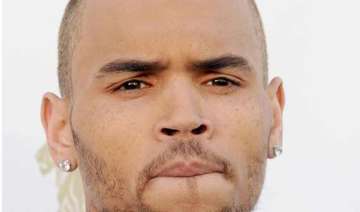 PTI
March 18, 2014 17:58 IST
Los Angeles
, A Los Angeles court has ordered that singer Chris Brown will remain in jail for at least a month till his probation violation hearing as he is unable to "stay out of trouble". 
Judge James Brandlin, Superior Court Judge, Los Angeles told Brown that he has an "inability to stay out of trouble" and ruled he will remain in the Los Angeles jail until his April 23 probation violation hearing, reports mirror.co.uk 
Brown was sentenced to 90 days in the treatment programme in November following his assault arrest where he allegedly punched and broke the nose of a man who was trying to get a picture with him. 
The R&B singer was arrested after being thrown out of his court-ordered drug rehab programme for violating four in-house rules, including inappropriately touching a female client on the elbow. 
The 24-year-old said to a group: "I am good at using guns and knives." 
Brown has spent four months in the Malibu treatment facility since he revoked his probation for attacking then-girlfriend Rihanna in 2009. 
A trial date is set for April 17 when a jury will decide Brown's fate in his trial for a separate assault charge in Washington. 
If found guilty, Brown could be sentenced to four years in prison.