Eddie Redmayne considered leaving acting
Los Angeles: Actor Eddie Redmayne says he had thought of quitting acting for fear of being "found out".Asked by OK! magazine if he has considered quitting acting, he said: "Very often, yeah. You always think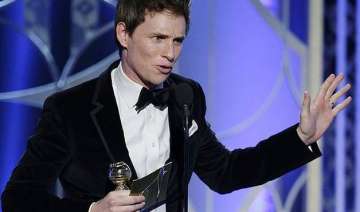 India TV News Desk
January 14, 2015 13:19 IST
Los Angeles: Actor Eddie Redmayne says he had thought of quitting acting for fear of being "found out".
Asked by OK! magazine if he has considered quitting acting, he said: "Very often, yeah. You always think you're going to be found out," reports femalefirst.co.uk.
"Because you're doing this thing you did as a kid and you enjoy it so much, sometimes you think, maybe I should just leave now. It's a bit of a drug, it's very addictive," added "The Theory of Everything" star.
Eddie Redmayne has scooped the Best Actor In A Motion Picture – Drama Award for 'The Theory of Everything' at the recently consummated Golden Globes 2015.