Gwen Stefani hires Christina Aguilera's manager
Los Angeles: Singer Gwen Stefani and her band No Doubt have signed a deal with Christina Aguilera's manager - Irving Azoff.The 44-year-old singer, set to replace the "Beautiful" hitmaker Aguilera on the upcoming seventh season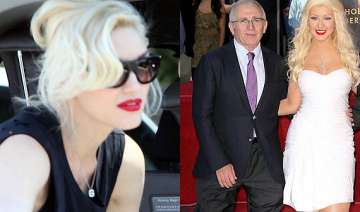 IANS
June 13, 2014 11:44 IST
Los Angeles
: Singer Gwen Stefani and her band No Doubt have signed a deal with Christina Aguilera's manager - Irving Azoff.
The 44-year-old singer, set to replace the "Beautiful" hitmaker Aguilera on the upcoming seventh season of singing reality show "The Voice" later this year, has signed a management deal with Azoff, who also represents the Eagles, Steely Dan and Van Halen, reports contactmusic.com.
A source told Billboard.com that Stefani and her bandmates, who recently parted ways with Jim Guerinot Rebel Waltz Management after 16 years of working together, were courted by several other high profile managers before deciding to ink a contract with Azoff, 66.
Other sources recently said that Stefani is secretly working on her next solo album, following disappointing sales of No Doubt's 2012 release, "Push and Shove."