Gwyneth Paltrow to front ads for Restorsea
Los Angeles: Actress Gwyneth Paltrow has been unveiled as the face of skincare line Restorsea."I was ecstatic when I learned that Restorsea is natural. Over time, I saw a real difference - a kind of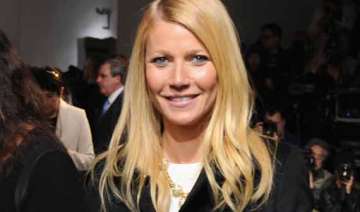 PTI
March 05, 2014 17:51 IST
Los Angeles:
Actress Gwyneth Paltrow has been unveiled as the face of skincare line Restorsea.
"I was ecstatic when I learned that Restorsea is natural. Over time, I saw a real difference - a kind of freshness and dewiness," the 41-year-old said in a statement.
"I never promote anything that I don't use, love and believe in, and I'm thrilled to support the brand and its mission to encourage women to embrace their age," she added.
Among the actress' favourite Restorsea products are the brand's day cream, eye cream and hand treatment, reports femalefirst.co.uk.
Paltrow is also the ambassador of Max Factor's make-up line and Hugo Boss women's perfumes.