Helen Flanagan plans to adopt baby
Los Angeles: Actress Helen Flanagan, who is confident about being a good mother, plans to adopt a baby next year.The 22-year-old wants her baby to be free and happy, reports dailymail.co.uk."Even though I'm young, I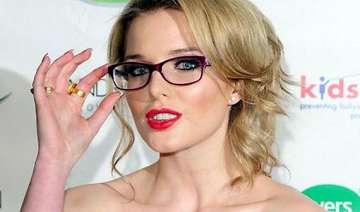 PTI
August 14, 2013 10:26 IST
Los Angeles:
Actress Helen Flanagan, who is confident about being a good mother, plans to adopt a baby next year.
The 22-year-old wants her baby to be free and happy, reports dailymail.co.uk.
"Even though I'm young, I do think I'd be a good mum. Not now, but maybe next year. Even on my own I'd think of adopting," Ok! magazine quoted Flanagan as saying.
"I'm emotionally intelligent, so as long as my child felt free and happy, I'd support them," she added.
The actress recently parted ways with footballer Scott Sinclair and is glad they did not have a baby together.
"I really wanted a baby when me and Scott were together and now obviously I'm glad we didn't have one," she said.