Isla Fisher writing thriller
Los Angeles, June 6: After spending more than a decade in Hollywood, actress Isla Fisher is trying her hands at writing a script. She is creating a thriller with her mother.The 37-year-old actress' mother, Elspeth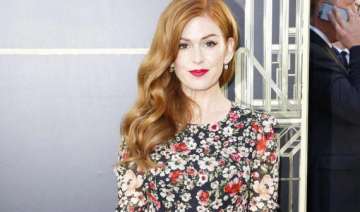 IANS
June 06, 2013 16:29 IST
Los Angeles, June 6:
After spending more than a decade in Hollywood, actress Isla Fisher is trying her hands at writing a script. She is creating a thriller with her mother.
The 37-year-old actress' mother, Elspeth Reid, had helped her publish two novels "Bewitched" and "Seduced by Fame" when she was 18-year-old, reports contactmusic.com.
She said: "My mum and I have actually been writing a script for a thriller together. It's really fun. She doesn't understand the rules of screenwriting, so I'm often like, 'What?! Mum, you can't kill off the protagonist on page 10!' She breaks all the rules, which makes it original at least. We've had a scream doing it."