John Travolta loved playing woman
Los Angeles, July 9: Actor-singer John Travolta says he felt comfortable playing a woman in big screen musical "Hairspray", and that he didn't even have to practice walking like a girl for the role.The 59-year-old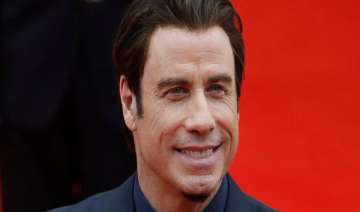 IANS
July 09, 2013 7:24 IST
Los Angeles, July 9:
Actor-singer John Travolta says he felt comfortable playing a woman in big screen musical "Hairspray", and that he didn't even have to practice walking like a girl for the role.
The 59-year-old has always been inspired by "erotic" screen sirens and this inspired him to take the role of a voluptuous comedy character Edna Turnblad in the 2007 film.
"Women have been so important in my life. I didn't need to ask my wife how to play a woman for my film 'Hairspray'. I'd grown up surrounded by women and had a lot of great memories," the sun.co.uk quoted Travolta as saying.
"The women I liked growing up were Sophia Loren, Anita Ekberg, Marilyn Monroe and Elizabeth Taylor. They were erotic to me. I have the ability to move in a curvaceous way. If you give me breasts and an ass - as I had in 'Hairspray', with the prosthetics - I can move," he added.