Justin Long puts home on sale for $2.1 mn
Los Angeles: Actor Justin Long has put his home in Los Feliz on the market again and the asking price is $2.1 million.Long bought the house in 2008 for $1.99 million.According to real estate website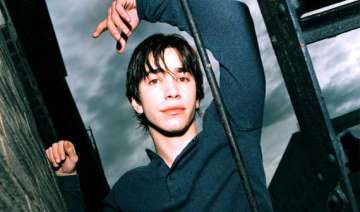 IANS
August 26, 2013 9:29 IST
Los Angeles:
Actor Justin Long has put his home in Los Feliz on the market again and the asking price is $2.1 million.
Long bought the house in 2008 for $1.99 million.
According to real estate website trulia.com, the 3,388-sq-ft property is surrounded by manicured lawns and fruit trees, has three bedrooms and four bathrooms, reports contactmusic.com.
The house also boasts several balconies, two fireplaces, a loft, a bar and a rustic garden-door entrance leading to the front door.
The 35-year-old star has tried to sell the property, previously owned by actor Blair Underwood, a number of times in the past.