Kanye West accused of attacking photographer
Los Angeles, July 21: Rapper Kanye West has been accused of attacking a photographer at LAX airport here.The rapper is said to have punched the "aggressive" photographer Friday, when he continued to ask questions after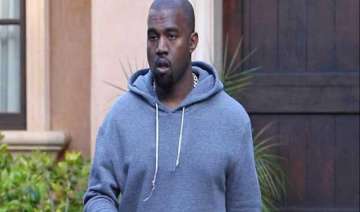 IANS
July 21, 2013 7:11 IST
Los Angeles, July 21
: Rapper Kanye West has been accused of attacking a photographer at LAX airport here.
The rapper is said to have punched the "aggressive" photographer Friday, when he continued to ask questions after he was told not to, reports tmz.com.
Both police and the paramedics were called soon after the incident although West left the scene immediately.
According to LA Times, Los Angeles police has launched a battery investigation following the incident, which was reported at 2 p.m. PST (Pacific Standard Time).
"Five photographers started shooting pictures of him and one of them was over the microphone and was saying stuff to him. (Kanye) seemed like he was getting offended," Samir Chantre, a Brazilian jiujitsu instructor, who was returning from a flight from Brazil at the time, told the publication.
The extent of the photographer's injuries are unclear, although onlookers claimed there were no visible signs of injury.