Katy Perry's OCD started in childhood
Los Angeles, August 1: Singer Katy Perry says she has Obsessive Compulsive Disorder (OCD) and it started during her childhood.The 28-year-old's medical condition first flared up when she was a youngster, reports contactmusic.com."I have OCD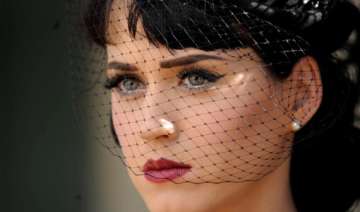 IANS
August 01, 2013 14:12 IST
Los Angeles, August 1:
Singer Katy Perry says she has Obsessive Compulsive Disorder (OCD) and it started during her childhood.
The 28-year-old's medical condition first flared up when she was a youngster, reports contactmusic.com.
"I have OCD tendencies. I do strange things with buttoning everything up and colour coordinating it, hanging it in a certain way. When things are out of control in your childhood, you find things to focus on," Elle magazine quoted her as saying.
OCD is an anxiety disorder characterized by thoughts that produce uneasiness, apprehension, fear or worry. People suffering from OCD indulge in repetitive behaviour to reduce the associated anxiety.