Kelly Clarkson drops hint about new album
Los Angeles: Singer Kelly Clarkson took to micro-blogging website Twitter to share information about her new album and tour.The singer, who released a Christmas disc in 2013, dropped hints about her new album Saturday saying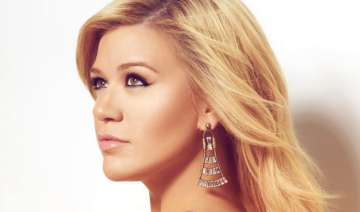 IANS
January 06, 2015 12:00 IST
Los Angeles: Singer Kelly Clarkson took to micro-blogging website Twitter to share information about her new album and tour.
The singer, who released a Christmas disc in 2013, dropped hints about her new album Saturday saying that it will be pop, reports eonline.com.
"People keep asking. My next album is pop. But I am always influenced by music I love, which is pop-rock/country/r&b/dance #whoknowswhatsnext," she tweeted.
"2 clues for the first single...Proof of life & Dr. Dre #TheNextEpisode," she added.
The tweets made her fans go in frenzy and ask her to share more information about the mentioned project.
When a fan asked if Clarkson will release her single this month, she replied, "Yes :)" and when another follower inquired about the release dates including a tour, Clarkson teased for "summer 2015".