Kelly Rowland wants to feel good when nude
Los Angeles, Aug 8: Singer Kelly Rowland says she works out hard to look good, especially when she is naked."I have to see myself naked! That's all that counts. If I'm not happy with my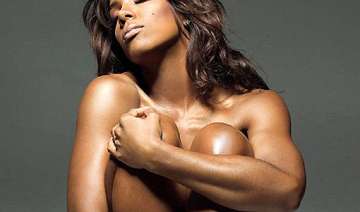 PTI
August 08, 2013 7:30 IST
Los Angeles, Aug 8
: Singer Kelly Rowland says she works out hard to look good, especially when she is naked.
"I have to see myself naked! That's all that counts. If I'm not happy with my naked body, who will be?" femalefirst.co.uk quoted Rowland as saying.
Rowland, who has teamed up with celebrity trainer Jeanette Jenkins to release her second workout DVD, "Sexy Abs Cardio Sculpt", said she likes to be around people who enjoy working out.
"I want that after workout feeling. I actually like to go to the gym. I like to be around other spirits who like to work out too. Because they're gonna push me and I'm gonna try and show off," said the 32-year-old star.