Kristen Bell Raves About Her New Gig And Her Fiance
London, Jan 7: Kristen Bell is a happy girl. She's got a job she loves, great co-stars and a fiance she can't stop gushing about.The job is her new TV show called "House of Lies"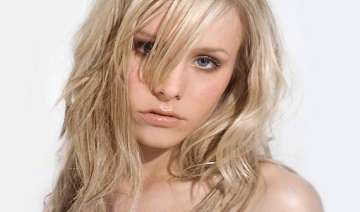 India TV News Desk
January 07, 2012 19:05 IST
London, Jan 7: Kristen Bell is a happy girl. She's got a job she loves, great co-stars and a fiance she can't stop gushing about.

The job is her new TV show called "House of Lies" about a management consulting company that specializes in damage control.

It debuts Sunday (8 January 2012) on Showtime. Bell says she was drawn to the show because it's edgy and different from anything she's done before.

"I like doing movies a lot but I felt sort of a hole in my heart a little bit and I realized it was because I missed television and deciding to go back I thought, 'OK, I definitely don't want something that's on my shoulders,' because for me it's too much pressure. I wanted something that was edgier and more adult. Not necessarily racy but just push the envelope a little bit and so a cable network like Showtime was perfect and this was just brilliantly written," Bell remarks.

Another reason the actress is excited to be working on the show is her co-star Don Cheadle.

"He's so talented. He's a natural storyteller and he elevates all the material around him because that's just what he does. He has an organic sense of story and he really helps the writing and the producing and it's not just him," she says. "If he's a great actor he's an even cooler person and I don't think there's a ton of people you can say that about. But, he's a really genuine, grounded, nice, funny guy."

The actress must like funny people because her fiance is actor, comedian Dax Shepard.

"He's smarter than a lot of people realize. He's a better storyteller and a better writer than he has yet to show the world but I think they'll see it very shortly. At least maybe I'm biased. But when I'm auditioning for things or reading scripts I ask his advice constantly because he's got a really, really good perspective on storytelling so I was game to trust him from the very beginning. Ugh, this is so gross! I'm nauseating myself!"

"House of Lies" airs Sundays on Showtime.