Kylie Jenner licensed driver
Los Angeles, Aug 13:  Reality TV star-model Kylie Jenner has cleared her driving test and is a licensed driver now.Kylie, who celebrated her 16th birthday Aug 10, went to the DMV (Department of Motor Vehicles)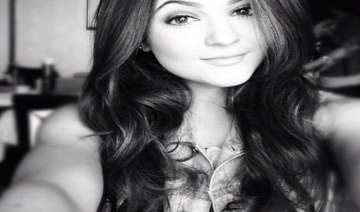 IANS
August 13, 2013 15:29 IST
Los Angeles, Aug 13:
  Reality TV star-model Kylie Jenner has cleared her driving test and is a licensed driver now.
Kylie, who celebrated her 16th birthday Aug 10, went to the DMV (Department of Motor Vehicles) here just two days after reaching the legal age to take the test and passed it on Monday, reports contactmusic.com.
Her oldest half-sister, Kourtney Kardashian, accompanied her to the driving centre and shared her joy after Kylie passed with flying colours.
She posted a picture of the teenager driving on Instagram and wrote: "Look out world! @kyliejenner is a licensed driver!"