Lindsay Lohan cracks jokes on rehab stint
Los Angeles, August 3: Actress Lindsay Lohan seems to have developed a good sense of humour and cracks jokes on her stay at the Cliffside Malibu rehabilitation centre.The 26-year-old completed her 90-day-stay at the rehab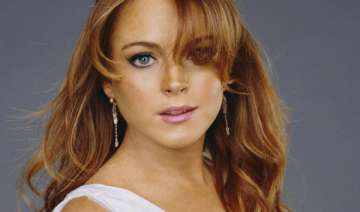 IANS
August 03, 2013 7:40 IST
Los Angeles, August 3:
Actress Lindsay Lohan seems to have developed a good sense of humour and cracks jokes on her stay at the Cliffside Malibu rehabilitation centre.
The 26-year-old completed her 90-day-stay at the rehab and was discharged July 31.
Tmz.com reports that post rehab stint, she made first public appearance on on talk show "Chelsea Lately".
"I've been on a 90-day court ordered vacation," said Lohan joking about her stay.
The actress, who was ordered to seek rehab facilities for alcohol problem, was also seen scolding the host Chelsea Handler for drinking too much. She created a funny atmosphere on the sets.
For now, Lohan will stay with a 'sober coach' here before returning to New York.