LL Cool J splurged on luxury cars after entering showbiz
Los Angeles: Rapper LL Cool J, who will return as a host of Grammy Awards this year, says that he bought 10 luxury cars after he came into limelight.The 47-year-old came into the spotlight as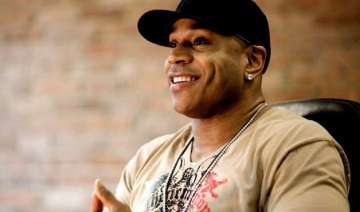 IANS
January 24, 2015 7:02 IST
Los Angeles: Rapper LL Cool J, who will return as a host of Grammy Awards this year, says that he bought 10 luxury cars after he came into limelight.
The 47-year-old came into the spotlight as a rapper when he was a teenager in the 1980s, and says he splurged on himself and his family after he got a big pay cheque, reports femalefirst.co.uk.
"When I started out I bought my mother a house and had 10 or 12 cars - BMWs, Benzes, Porsches," Metro newspaper quoted him as saying.
LL Cool J is enjoying a successful career in acting as well as in the music industry, but he doesn't spend money as he once did, insisting that new books and box-fresh trainers are now his main purchases.
"The luxury I have in my life now is I can buy all the books I want and I can always have brand new trainers on. I remember going to school and having books that were already written in and had pages missing," he said.
"My thing isn't money. Don't get me wrong. I want 10 million pounds right now, today. I'll take it. But that's not my sales pitch. I'm not trying to show people how rich I am. But I do like diamonds and nice things," he added.