It's funny: Nick Jonas on being a sex symbol
Los Angeles: Singer Nick Jonas says he doesn't take the tag of being a sex symbol seriously as he finds it "funny"."It's funny. I mean, I don't really think of it that way myself. I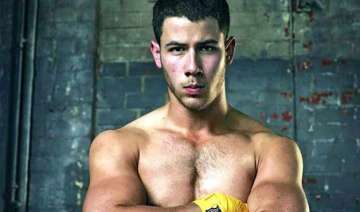 IANS
April 11, 2015 17:26 IST
Los Angeles: Singer Nick Jonas says he doesn't take the tag of being a sex symbol seriously as he finds it "funny".
"It's funny. I mean, I don't really think of it that way myself. I think if you call yourself that it's immediately un-sexy. So I kind of just take the approach of staying in my lane and not thinking about it too much," bangshowbiz.com quoted the 22-year-old as saying.
The pop star is currently working on his new album which is slated to release on June 29.