Ozzy Osbourne's Vegas concert to be produced by wife Sharon
Los Angeles: Singer Ozzy Osbourne's wife Sharon has announced that she will be producing a Halloween concert for her husband in Las Vegas next year.Sharon, who has managed Ozzy's career for years, said: "I'm working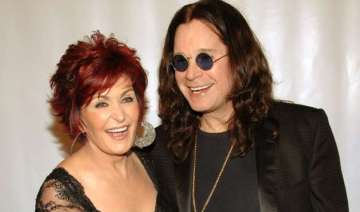 IANS
January 07, 2015 20:03 IST
Los Angeles: Singer Ozzy Osbourne's wife Sharon has announced that she will be producing a Halloween concert for her husband in Las Vegas next year.
Sharon, who has managed Ozzy's career for years, said: "I'm working right now on a Vegas production for Ozzy. It'll be in time for Halloween and be called 'Hellgate'."
She is planning for it to be a standalone show as of now. However, if it is successful, it could become a regular event at one of Las Vegas's top hotels, reports femalefirst.co.uk.
If the concert proves to be so popular, he would be joining the likes of Britney Spears, Celine Dion and Elton John, all of whom have had long-running residencies in Las Vegas.
"Ozzy has never done a stand-alone show in Vegas and there has been huge interest in what he has to offer. Vegas is an amazing spot, which has been a huge hit with the rock crowd. Ozzy would be a top draw and really do something unique," a source told The Sun newspaper.