Simon Cowell to name first child after father
London: Music mogul Simon Cowell is reportedly planning to name his yet-to-born child after his late father Eric Phillip Cowell as a tribute to him.Cowell's partner, socialite Lauren Silverman, is expecting their first child and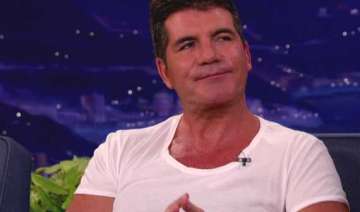 IANS
August 27, 2013 16:27 IST
London:
Music mogul Simon Cowell is reportedly planning to name his yet-to-born child after his late father Eric Phillip Cowell as a tribute to him.
Cowell's partner, socialite Lauren Silverman, is expecting their first child and is due for delivery next February.
"If it's a boy, Simon wants to call him Eric and if it's a girl, Erica. His dad meant the world to him and Simon feels the name would be a fitting tribute," dailystar.co.uk quoted a source as saying.
Silverman also seems to be in favour of Cowell's choice of name.
"Lauren has not decided yet, but is taking Simon's input very seriously. She likes the name Eric as it is unusual in America and quite stylish. She also feels Erica is a cool name for a girl," a source said.