Split from Clooney not dramatic: Keibler
Los Angeles, July 17: Actress Stacy Keibler says that splitting from actor George Clooney was not melodramatic, and that they are still on good terms.The duo parted ways recently after being together for over two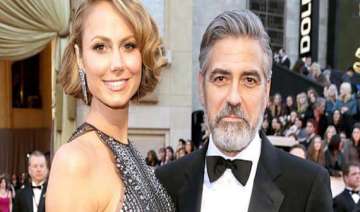 IANS
July 17, 2013 7:25 IST
Los Angeles, July 17
: Actress Stacy Keibler says that splitting from actor George Clooney was not melodramatic, and that they are still on good terms.
The duo parted ways recently after being together for over two years.
"Of course. There's nothing really dramatic that happened, so it's all good," femalefirst.co.uk quoted Keibler as saying.
There were reports that Keibler wanted to take her relationship with Clooney to the next level by starting a family, but the latter was not in its favour. This led to their split.