Bollywood's most infamous MMS scandals
New Delhi: Bollywood celebs lives are no more a hidden secret in industry. The advanced mobile technology has been one of the best modes to unearth their hidden sensual secrets and we know none of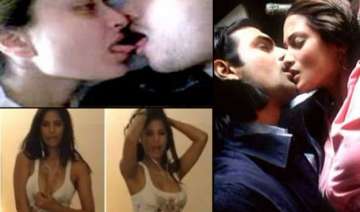 India TV News Desk
April 20, 2015 14:26 IST
New Delhi: Bollywood celebs lives are no more a hidden secret in industry. The advanced mobile technology has been one of the best modes to unearth their hidden sensual secrets and we know none of them must have dreamt of it to be revealed in public.
MMS scandals are not new to Bollywood and many stars have come under its shade, some incidentally while few intentionally for publicity.
Here's a look at Bollywood celebs' most infamous MMS scandals.