SBAS: Dil Dhoondta Hai TV series to start from September 21
A new TV series titled Dil Dhoondta Hai is all set to be aired on Zee TV from September 21.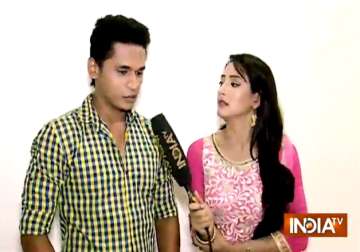 Written by: India TV Entertainment Desk
New Delhi
September 19, 2017 18:34 IST
The leading pair of the TV series Dil Dhoondta Hai Ravi and Shivya are all excited for the show. They also shared their excitement with SBAS team and were captured doing bhangra. Other cast of the TV series were also seen shaking legs. Ravi and Shivya also announced the launching date of TV series that is on September 21.