Book Review: Eerie Edges - The end you were scared of
If you're a lover of poetry, prose and tiny tales, then this book is a complete package for you.
Reshu Manglik
New Delhi
May 25, 2017 11:04 IST
Mental health is the more talked but the least implemented issue in India. Ironically, we have so many famous personalities being candid about their mental health episodes, but still our country lives in complete denial of the existing concern. But thankfully, we have this young author who has voiced the emotions that we tend to hide. Eerie Edges is an archive of all the lost emotions which we're afraid to exhibit. The ones, which we think, will make us weak.  
Eerie Edges: My take on the book
If you're a lover of poetry, proses and tiny tales, then this book is a complete package for you. The book has been divided into sections to cater the right frame of your mind. It consists of poems, prose, quotes and tiny tales. Talking about the poems first, 'The Entrapment', 'Nostalgia' and 'A Warrior of Art'are the poems which you can congenially relate yourself to. We've all been through heartbreaks, mood swings, quarter life crisis. And these poems will make you believe that you're not alone in this huge world. 
My favourite poem of all is 'His Divinity, His Love'. In the very first poem of the collection, the author is able to give me goosebumps. Being a believer myself, I can relate how a mere feeling of being connected to the almighty brings strength in us. 
Eerie Edges is a complete package for sure. The poems, the prose and the tiny tales define the tagline of this book aptly. 
Also Read: Woman writes brutally honest post about depression on Facebook. Read it here
The section 'Tiny Tales' will leave a forever mark on your heart if you've been not-so-lucky in love. It exemplifies heartbreak in the form of a two-line tale. Though the words might be less, but the aftertaste is hard-hitting. Here's an example: 
"I've killed the girl you once loved", she said. 
"It doesn't matter, I'm friends with her ghost. She'll forever stay" I replied. 
Words have the immense power to make or break a situation and in this eighty-pages book, the author Sameer Khan has normalised things like anxiety and depression. That's the power of poetry, it derives beauty even from the darkest corner of a room. And the author has summed up some of the darkest emotions and placed them aptly with the combination of alphabets. For those who've been through the gloomy phase in their life, which I suppose everyone have been, this book is a comforting refuge. 
EERIE EDGES- "The end you were scared of" is available on • Amazon • Flipkart • PayTm
About the Author: Sameer Khan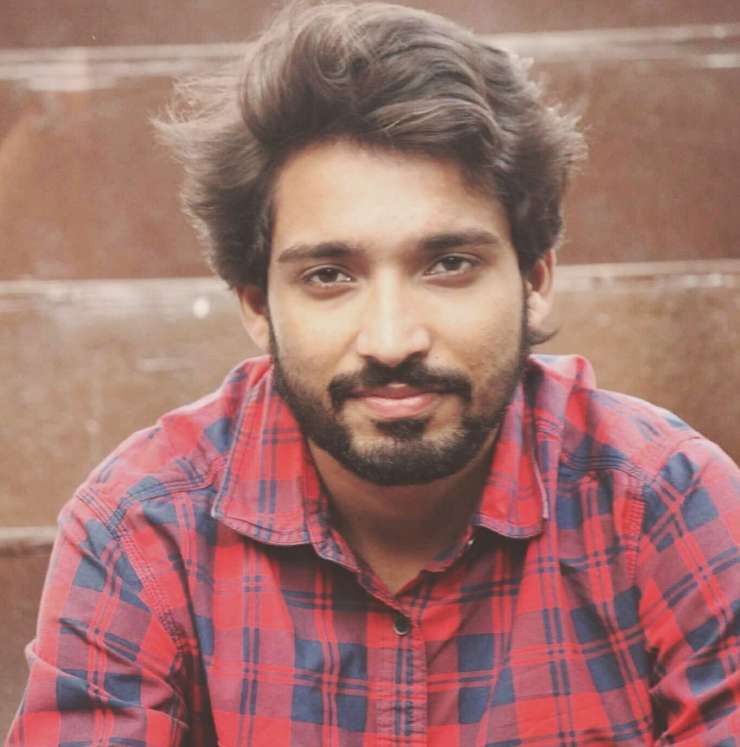 Sameer Khan- author Eerie Edges
Sameer Khan is an Indian author who hails from Lucknow, Uttar Pradesh. Born to an Indian couple, his roots trace back to Punjab. The young author thinks that the pen has all the might to wipe depression from the face of Earth. He has received acknowledgement for his intense plots and expression of pain, effectively on paper. He tries to display the most hidden emotions in a most lyrical way.