Acid attack victims to find a career in tattoo art through this philanthropic workshop
This charitable initiative by Body Canvas Tattoos & Piercing will bring a new dawn in their life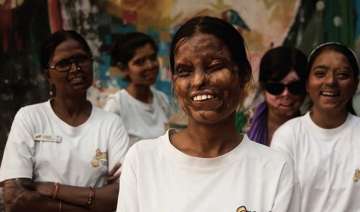 Reshu Manglik
New Delhi
April 21, 2017 16:55 IST
India's most renowned tattoo & piercing studio, Body Canvas Tattoos & Piercings have announced their association with the popular non-profit organisation 'Channv Foundation' to bring a new ray of hope for the acid attack survivors. They will host a career workshop for these victims on 24th April at their studio in Hauz Khas, New Delhi. 
In sync with the foundation's objective to help such girls in multitudinous ways, the focus of the workshop will be, 'Tattoo as a lucrative career and its scope for the aspirants in India.' The workshop will be hosted by Vikas Malani, Founder & Director - Body Canvas Tattoos & Piercings who has an experience of about two decades of learning and experimenting with the ink.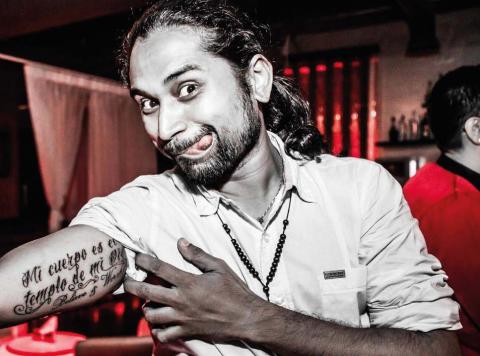 The workshop is being conducted by Vikas Malani, a renowned tattoo artist
The philanthropic initiative is being taken with a hope that women with the scarred faces can find their refuge in tattoo art and can even earn their livelihood by becoming a full-time tattoo artist. After the workshop, interested women will be given an opportunity to get themselves enrolled for free training and scholarship. The free training under Vikas Malani will enable them to get a job as a tattoo artist at any reputed tattoo studio. The acid attack survivors who are willing to get inked can also get their own tattoo after the workshop.
Talking about the workshop and the association, Vikas Malani, the most sought after tattoo artist in India says, "With this association, we aim to empower the women survivors of acid attacks by giving them free training to become professional tattoo artists. We would like to boost their confidence and welcome them to Body Canvas's positive environment and energetic workforce".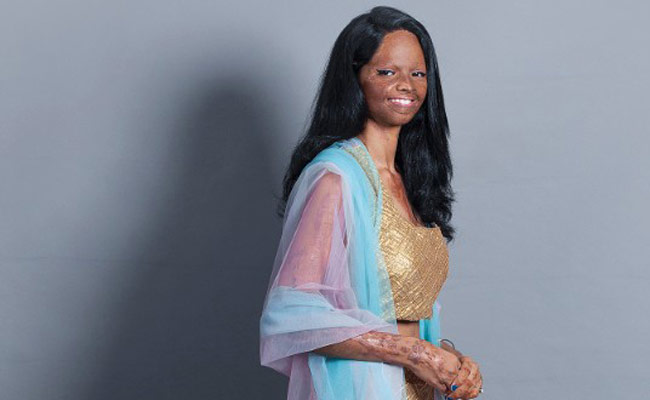 Laxmi- founder of Channv Foundation
Director of Chhanv Foundation, an acid attack survivor and an inspiration to many, Laxmi who will be present at the event, says, "At Chhanv - an abode in Delhi for such girls, we believe in creating an atmosphere where the survivors can relax and rebuild their confidence without revisiting their pain and suffering. We regularly organize trainings, workshops, counseling sessions and many other programs to support and facilitate the survivors. This workshop is in line with what we strive for, and therefore we are happy to collaborate."