Family health survey portrays darker side of India; 58 pc kids aged below 5 are anaemic
The family health survey released recently has stated that more than 58 per cent of children below the age of five years are anaemic. The survey has highlighted the condition of malnourishment in the country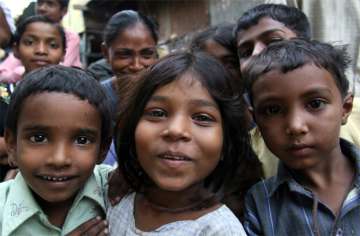 India TV Lifestyle Desk
New Delhi
March 06, 2017 16:08 IST
The family health survey released recently has stated that more than 58 per cent of children below the age of five years are anaemic. The survey has highlighted the condition of malnourishment in the country stating that children have insufficient haemoglobin count in the blood that can have a negative affect their brain development.
The survey which was carried out in 2015-16 showed that nearly 38 per cent of Indian children below five years were stunted, 21 per cent were wasted, and 36 per cent children were underweight.
The family heath survey covered around six lakh households.
As compared to last survey conducted in the year 2005-06, the undernourishment, caused mainly by poverty has witnessed slow improvement.
The findings also revealed that over half of all pregnant women were anaemic.
The World Health Organisation stated that high levels of these markers hint at poor socio-economic conditions, and suboptimal health and/or nutritional conditions. It has indicated towards deficiency of food and unhealthy living conditions.
As per the 2011 Census data, total children under the age of five years were 12.4 crore. This means around 7.2 crore children are anaemic, 2.6 crore are wasted, almost 5 crore are stunted and 4.4 crore are underweight. Thus, there was not much improvement from those in 2005-06.
This family heath survey has again highlighted the darker side of the country.