Researchers identify factors linking mental illness and violence
According to the recent study by US researchers, there are several factors linked to the adults with mental illness becoming the victims of violence. An earlier research claimed that patients of mental illness are likely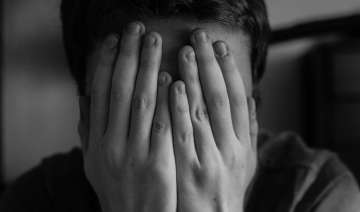 India TV Lifestyle Desk
New Delhi
December 26, 2016 11:24 IST
According to the recent study by US researchers, there are several factors linked to the adults with mental illness becoming the victims of violence. An earlier research claimed that patients of mental illness are likely to face violence within a six-month period.
The study found that factors such as homelessness, in-patient mental-health treatment, psychological symptoms of mental illness, substance use and as victims or perpetrators of violence are both indicators and outcomes -- that is, they can act as both causes and effects.
"We found that all of these indicators mattered, but often in different ways," said Sarah Desmarais, Associate Professor at North Carolina State University in the US.
"For example, drug use was a leading indicator of committing violence, while alcohol use was a leading indicator of being a victim of violence," Desmarais added.
However, the researchers also found that affective symptoms -- category of psychological symptoms -- were also closely associated with violence.
"By affect, we mean symptoms including anxiety, depressive symptoms and poor impulse control. The more pronounced affective symptoms were, the more likely someone was to both commit violence and be a victim of violence," Desmarais noted.
The study highlights the importance of interventions to treat mental-health problems in order to reduce community violence and instances of mental-health crises.
"By treating people who are exhibiting these symptoms, we could reduce violence. Just treating drug or alcohol use - which is what happens in many cases - isn't enough. We need to treat the underlying mental illness that is associated with these affective symptoms," Desmarais said, in the paper appearing in the journal Psychological Medicine.
(With IANS Inputs)