Winter skin care: Stay away from scrubs, heaters for glowing skin
Winter season is here and chances are that your skin will be rid off its glow. However, with just a little care you can ensure that your skin glows when the temperatures dip. Experts suggest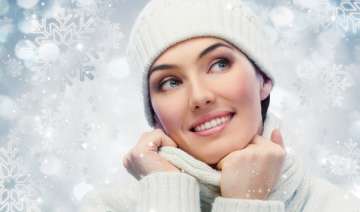 India TV Lifestyle Desk
New Delhi
December 07, 2016 16:46 IST
Winter season is here and chances are that your skin will be rid off its glow. However, with just a little care you can ensure that your skin glows when the temperatures dip.
Experts suggest that one should drop the usage of scrubs to once a month and stay away from heaters to ensure that the skin glows.
Blossom Kochhar, Chairperson, Blossom Kochhar Group of Companies, said that during winters one should stay away from harsh products on the skin like astringents and soaps as they strip the skin of all the natural oil.
She added that one should try cleansing milk and lotions throughout the chilling days. She also suggested not sitting close to the heater.
"It damages your skin a lot and makes it too dry. But if you cannot avoid it just put a bowl of water near the heater as it will balance the moisture in the air," she said.
Shikhee Agrawal, Head Training, The Body Shop, says that whipping winds, dry air and chilly temperature can really be harsh on your soft skin so its important to use a serum to keep your skin hydrated.
"People tend to think that thicker a cream, the better it hydrates but the fact is concentration doesn't necessarily equal optimum hydration. Instead layer a serum under your moisturizer or cream to boost hydration. On the other hand, oily skin also needs equal moisturizing in winter because the less you moisturize , the more natural oil your skin produces which results in breakouts," she told IANS.
(With IANS Inputs)