Planning to get married this season? Check the auspicious dates
So, finally you have made your mind to get hooked and stay committed for the rest of your life. Good, but hope you are aware of the so-called business of marriage as it involves lot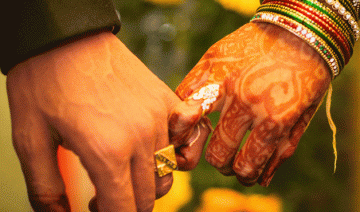 India TV News Desk
April 16, 2015 19:08 IST
So, finally you have made your mind to get hooked and stay committed for the rest of your life. Good, but hope you are aware of the so-called business of marriage as it involves lot more than just saying those three rosy words.
The actual story starts from where you make your parents meet those of the other side. If 'gun-milan' is already over then what they will like to move on to next is the date of marriage.
While the earlier generation used to fix the date at almost a year's gap, the current genre believes in 'Chat Mangni Pat Byah'.
So, for those, who cannot wait any more, here is the compilation of good dates for you when you can tie the knot.
Infact, you will have to act proactively, as you don't have much time. The 'shubh muhurat' will end by mid of June and won't come before November. So, time to pull up the socks :)
The auspicious period for marriages has already started from today i.e. 16th of April and it will continue to remain for next 4-5 days. It will be at peak on 21st, the date of Akshay Tritiya. (Hope you have finalized the banquet hall much before!)
For those who wish to take some time, don't worry, you have good number of dates next month also and then around 10 more days in June.
For May, the auspicious dates are - 1, 3, 4, 5, 6, 7, 8, 9, 10, 13, 14, 15, 19, 20, 24, 25, 27, 28, 29, 30 and 31.
For June, the dates are – 1, 2, 3, 4, 5, 6, 10, 11, 12 and 15.
And for those who have immediate plans, relax! There are some good dates in April as well - 16, 17, 21, 22, 23, 27, 28, 29, 30
Meanwhile, while your parents decide the dates, you need to gear up for other expenses, like of catering, marriage hall booking, clothes, lighting etc. and most importantly GOLD. Keep a check, as the rates are surging each day and will be at peak by Akshaya Tritiya i.e. on 21st April.
It is learnt that currently, 10 gram of 24 carat gold is of 26,170 rs while the same amount of 22 carat gold is of 24,380 rs.
So, for those planning to tie the knot this season, ensure that you do it on the right day and for cost and expenditures, check the further updates.