India's metros are becoming a breeding ground for live-in relationships
Every evening when Amit (27) and Neha (25) come from their respective offices to their home in Crossing Republik, on the outskirts of Delhi, they make it a point to visit the nearby Galleria market.Crossing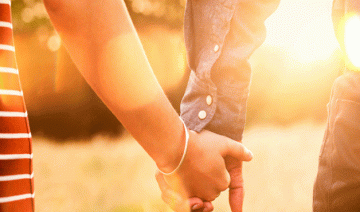 Akhilesh Shukla
September 10, 2015 19:17 IST
Every evening when Amit (27) and Neha (25) come from their respective offices to their home in Crossing Republik, on the outskirts of Delhi, they make it a point to visit the nearby Galleria market.
Crossing Republik has witnessed a real estate boom in the past few years. Mostly it caters to the young and aspiring first generation buyers. It also attracts working professionals from nearby Noida to rent an accommodation at relatively economical cost.
Like many other young couples in the locality, Neha and Amit's one-hour walk end with a scoop of ice-cream. Professional discussions, most of the time, occupy their evening walks.
The couple mixes well with the dozens of other couples spending time in the evening, munching snacks, buying grocery etc.
One thing, however, makes them little different from other couples is that they are not married. Both, belonging to the Tier II cities of India, came to the national capital a few years back to get a decent job and growth opportunity which their smaller cities fail to offer.
The economic boom of India is mostly limited to the metros. Smaller cities are yet to witness any major difference. Job opportunities are limited, as multi-nationals are yet to spread their wings in these cities.
Anonymous life in metro
"Forget about getting into a live-in relationship in my home town Kanpur, even if you are seen with a guy it becomes a talk of the town. Right from your next door neighbour to the grocery shop owner to the relative living in other corner of city is aware that you were seen with a guy riding pillion on a bike," says Neha, when I met her one evening at her apartment in the locality.
The average-looking dusky girl looked confident in her jeans and white T-shirt and behaved no less than the mistress of the house. Carefully looking around the house one can see that not even a single picture of the couple is hanging on the wall, which is often the case with young couples, who love to flaunt their newly relationship status otherwise.
"In smaller cities everyone knows everyone. Here no one pokes nose in others' lives. This anonymous life is a kind of freedom for us" Neha pointed out.
As the sunlight started dimming outside, tube lights and CFL bulbs started lighting up the apartments, most of them two-room bedrooms. The area has around 15,000 such flats and a good number are yet to be occupied.
Delhi, in the last 50 years, has witnessed a phenomenal rise in population. From just 1.7 million in 1951, population of Delhi is today estimated to be around 8.2 mn.
Delhi is a part of NCR (National Capital Region) which has been given special status under the constitution of India. Baghpat, Gurgaon, Sonepat, Faridabad, Ghaziabad, Noida, Greater Noida and other nearby towns are included in the NCR Zone.
Population of NCR in 2011 was 21mn and it is the most populous metropolitan area in India followed by Mumbai and Kolkata, respectively.
Balancing the professional and personal acts together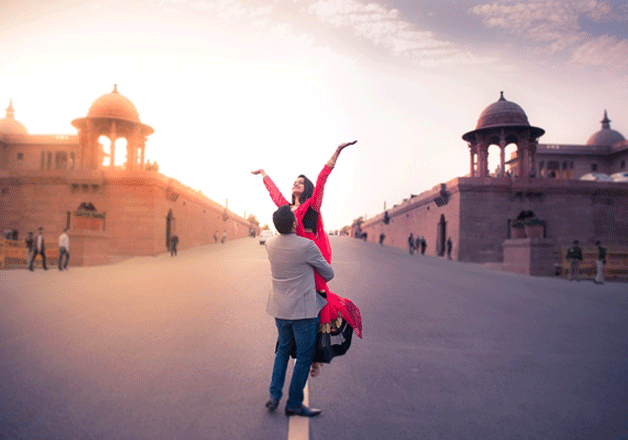 Love story of Salvi (27) and Aditya (26) is no different from Amit and Neha. Aditya and Salvi met each other in the office of a leading IT multi- national. Both were working on the same project.
Work brought them closer. Soon they became friends. That went into a relationship. Everything was fine till Aditya got a job opportunity in another IT firm, which was in a different location. The love birds were finding it difficult to meet often. Work commitment kept them apart.
"First we decided to move in same locality. Slowly and gradually we realised that when we were spending most of the time together, why not shift in the same apartment," said Aditya, a strong build, fair looking techie from Ranchi, capital of newly born state of Jharkhand of India, nowadays known for home town of Indian cricket team captain MS Dhoni.
The couple stays in Indirapuram, another township that has come up on the fringes of Delhi- NCR.
Better standard of living offered by bigger cities has lured people from all over India to settle in Delhi, Mumbai, Bangalore, Kolkata etc. Today, a major portion of metro's population is migratory, people who do not belong to metros by birth, but they are permanently settled in the city for various reasons.
One of the key things that draw youngsters to Metro is better job opportunity.
An Assocham Placement Pattern (APP) study showed that the four major metropolitan cities of India recorded a share of 57.22 per cent in total job creation out of the total sample size.
The study analysed the trend of job openings in 60 cities and 32 sectors from a sample of 2,40,314 employment opportunities generated during the period April-August 2010.
Aditya in his jeans and t-shirt and Salvi in her shorts and T-shirts held each other's hand together till the time we finished our coffee when I met them at a Cafe in Noida.
"I can't even imagine myself coming out of home in shorts in Allahabad, forget about having a live-in relationship. For them it's all a by-product of western culture which is alien to them" said Salvi.
The last stage of getting married
For Karthik and Barkha live-in relationship was the last mile stone before they married each other.
"We were in relationship for the last three years. But we wanted to make sure that we can live 24x7 with each other" said Barkha, who is a hotel management graduate working for a leading international hotel chains. Her looks were apt for a fair, beautiful, tall and well dressed woman who always smiles while meeting guests in a hotel.
Both Karthik and Barkha were working in same hotel in Mumbai before moving to Delhi and getting married.
Mumbai, with an estimated city population of 18.4 million and metropolitan area population of 20.7 million as of 2011, is one of the largest cities of India.
Along with the urban areas, including the cities of Navi Mumbai, Thane, Bhiwandi, Kalyan, it is one of the most populous urban regions in the world.
The number of migrants to Mumbai from outside Maharashtra during the 1991–2001 decade was 1.12 million, which amounted to 54.8% of the net addition to the population of Mumbai.
Karthik, a south Indian, married Barkha, a Punjabi last December.
"No, our parents are still not aware that we were in live-in relationship for a year" giggled Karthik; his well toned body tells that he is a regular visitor to gym.
Karthik's candid statement highlights the fact that society, despite started opening up for inter-caste love marriages, is still not very open to the idea of live-in relationship.
Noida and Gurgaon are both part of Uttar Pradesh and Haryana respectively. Both the states are often in bad news for "honour killing" of couples falling in love and getting married. Their own family members are often the killers.
Various courts of India, in multiple decisions, have tried to define legal rights for the couples in live-in relationships. Society, however, is yet to accept the couples falling in love and staying together with an open arm.