Nobody can stop me: Jimmy Choo on designing
Los Angeles: Designer Jimmy Choo has said he will never stop designing shoes because he feels satisfied when he finishes a beautiful design.The 61-year-old, who sold his 50 percent stake in his eponymous brand in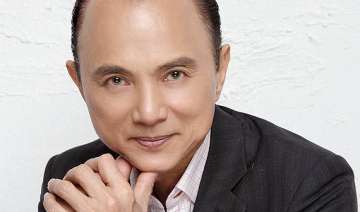 PTI
March 07, 2014 10:44 IST
Los Angeles
: Designer Jimmy Choo has said he will never stop designing shoes because he feels satisfied when he finishes a beautiful design.
The 61-year-old, who sold his 50 percent stake in his eponymous brand in 2001, says designing shoes is still the main focus of his life, reports contactmusic.com.
"I'm still designing shoes and sketching. I can't be without designing shoes. I'm still training young people and working with them closely," he said.
"But I still design shoes. I cannot stop. When I design a beautiful shoe, I am satisfying myself. For many years I've been doing this and I love it. I cannot stop designing. Nobody can tie my hands and stop me," he added.
The man behind one of the most luxurious footwear brands feels modern technology is stifling creativity, as he often spent his spare time learning new skills when growing up in Malaysia.
"In the old days, there was no iPhone, no television, no computer. So when I finished school and homework my mother and father would always say to me, 'Son do you want to learn something?'
"I always watched my father, my mother and my uncle make shoes. In the old days, you were encouraged to watch, because when you watch you learn," he said.