Justin Bieber poses nude with Lara Stone for ad (see pics)
Los Angeles: Singer Justin Bieber has flaunted his toned physique in a topless shot with supermodel Lara Stone for an ad campaign.In the new Calvin Klein advertisement, Stone, also topless, is seen wrapping her arms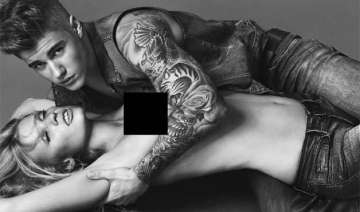 IANS
January 07, 2015 17:56 IST
Los Angeles: Singer Justin Bieber has flaunted his toned physique in a topless shot with supermodel Lara Stone for an ad campaign.
In the new Calvin Klein advertisement, Stone, also topless, is seen wrapping her arms around Bieber's naked torso, reports dailymail.co.uk.
In the photographs, Stone presses herself up against the 20-year-old's heavily tattooed body, with one hand resting on his abs and the other hooked over the waistband of his jeans.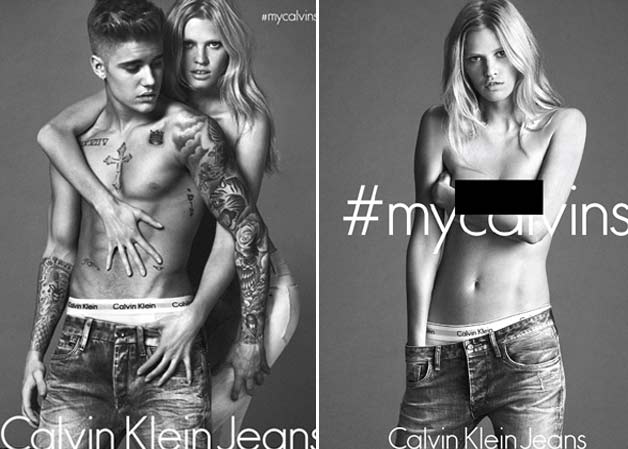 Meanwhile, the "Baby" singer is seen copping a cheeky feel of stone's thigh as he casts a seductive look behind him.
The 31-year-old supermodel, who married comedian David Walliams in 2012 and has son Alfred with him, is a regular fixture in Calvin Klein's editorials.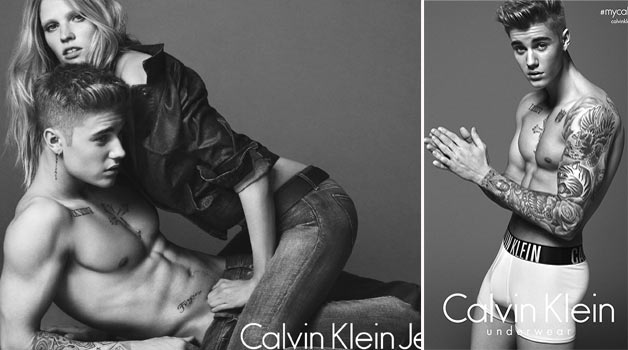 The campaign was unveiled Tuesday after months of rumours circulating that Bieber was being lined up to become the new face of Calvin Klein underwear.