Benefits of post-workout shower (see pics)
London:  Post workout shower is not just good for your body but for your overall health. A shower is a must after any kind of physical work or workout as it cleans the body. But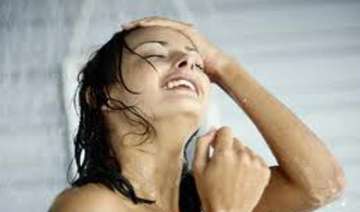 IANS
June 29, 2014 9:50 IST
London: 
Post workout shower is not just good for your body but for your overall health.
A shower is a must after any kind of physical work or workout as it cleans the body. But did you know that it also helps reduce stress and in losing weight.
A post-workout shower also helps in enhancing recovery and immunity, reports femalefirst.co.uk.
Mira Showers, a range of luxury showers, explains how to maximise your workout in the changing room: