Product review: Gucci Flora perfume
This fragrance by the house of Gucci, named Flora by Gucci, aims at young customers and is inspired by a floral motive.Product type: PerfumeRating: ***1/2Price: 5400 INRGucci Flora perfumes by the prestigious Italian fashion brand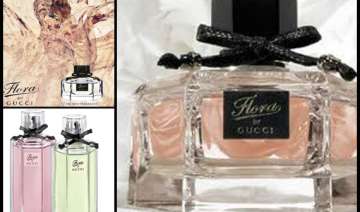 India TV News Desk
August 16, 2013 16:26 IST
This fragrance by the house of Gucci, named Flora by Gucci, aims at young customers and is inspired by a floral motive.

Product type: Perfume
Rating: ***1/2
Price: 5400 INR
Gucci Flora perfumes by the prestigious Italian fashion brand are subtle, sophisticated, floral fragrances inspired by princesses from the past, present, and future as the brand claims. But here we will give you the right verdict.
The image kept in mind is of a young, classic, and refined woman with the 'Gucci edge' of power and sensuality.
The idea of a fragrance for me has always been that it should reflect the facet of a woman. It should personify her and aggravate her sense of power. Rose by Gucci flora is neither strong nor powerful. It's pretty and delicate, like the heart of the house and the perfect lady, always charming.
Flora is light; the scent of course evokes a younger consumer. Flora is certainly not the best by Gucci though it's a perfect office wear which you can put everyday, but not a fragrance that you can flaunt and make heads turn.
The notes for Flora are listed as citrus, peony, rose, osmanthus, pink pepper, sandalwood and patchouli. It's available in almost all stores in a round hexagonal bottle creating a signature look.