A new lifestyle magazine Shri world forays into the market
New Delhi: Shri Infratech group in now flexing its muscles in the field of media through a new monthly magazine 'Shri World' prominently covering youth, women, health, entertainment, food, lifestyle among others. To be lead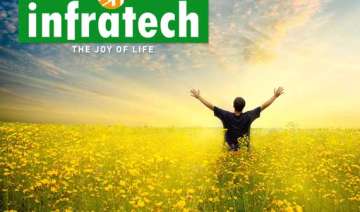 PTI
March 14, 2014 16:33 IST
New Delhi:
Shri Infratech group in now flexing its muscles in the field of media through a new monthly magazine 'Shri World' prominently covering youth, women, health, entertainment, food, lifestyle among others.
To be lead by Mr. Rajendra Bahadur Singh, the head Shri Media Ventures, 'Shri World' will be circulated in the Delhi, Uttar Pradesh, Bihar, Madhya Pradesh and Rajasthan initially and later will be expanded in other regions.
Mr. Manoj Dwivedi, the Chairman & the Managing Director of Shri Group said, "We are living in extraordinary times where people are losing faith in the three pillars of democracy. Under these circumstances, the media needs to take up the bigger responsibility of taking the people of our country from darkness to   enlightenment. We, through Shri News channel, Shri Times - a daily newspaper - and Awami Nazar - an Urdu daily, have been contributing our bit towards that end. Now, "Shri World" will also carry forward that mission."
We hope they succeed in their mission.