Start your day with crunchy fruit breakfast
New Delhi: Start your day with a healthy breakfast that consists of fruits in crunchy form.Gaia, which produces a range of nutritional supplements and natural substitutes to aid the body's natural regeneration, has launched Crunchy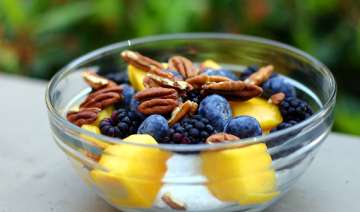 PTI
August 09, 2013 7:35 IST
New Delhi:
Start your day with a healthy breakfast that consists of fruits in crunchy form.
Gaia, which produces a range of nutritional supplements and natural substitutes to aid the body's natural regeneration, has launched Crunchy Muesli Real Fruit.
It is a combination of healthy multi-grains and pieces of fruits like papaya, apple, pineapple and raisins, said a statement.