Career-oriented teenage girls avoid sex for the sake of career (see pics)
New York: Teenage girls and young women ages 14-19 who are focused on their careers are less likely to be sexually active, a new study has indicated.Such girls have higher levels of maturity and more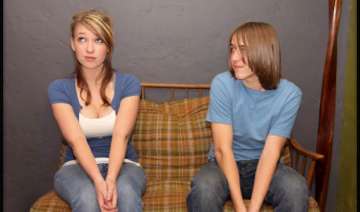 PTI
March 23, 2014 6:58 IST
New York:
Teenage girls and young women ages 14-19 who are focused on their careers are less likely to be sexually active, a new study has indicated.
Such girls have higher levels of maturity and more confidence in their beliefs, noted researchers from University of Alabama in Huntsville.
Senior psychology student Kelly Arnold, under the supervision of assistant psychology professor Dr Aurora Torres, monitored posts on Internet forums used by teenage girls to assess their degree of maturity and confidence related to their sexual behaviour.