Isn't this the slimmest Vidya Balan we have seen in years? (see pics)
Vidya Balan dresses to look slimmer in this red-white sareeNew Delhi: Vidya Balan carved a wonderful picture with her traditional appearance at a recent event. At 'Under Construction', the sculptor show by her sister-in-law Shanoyita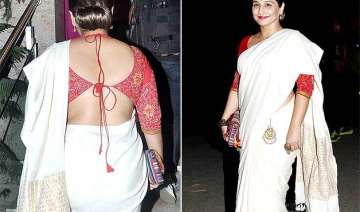 India TV News Desk
April 29, 2015 14:01 IST
Vidya Balan dresses to look slimmer in this red-white saree
New Delhi: Vidya Balan carved a wonderful picture with her traditional appearance at a recent event. At 'Under Construction', the sculptor show by her sister-in-law Shanoyita Roy Kapur, Vidya flared a gorgeous looking saree.
While there is no oomph in saying that Vidya was looking completely awe-striking in that six-yard drape. What would entice you more is the evidently visible fact that how perfectly in shape Vidya Balan looked in that ivory cotton saree.
Call it a magic of the structured drape or an avulsion of busy everything in her entire look, Vidya definitely cut a beautiful picture.
Her white saree was thoroughly complimented by an arresting red coloured blouse, with its embroidered sleeves and eye-bulging back details.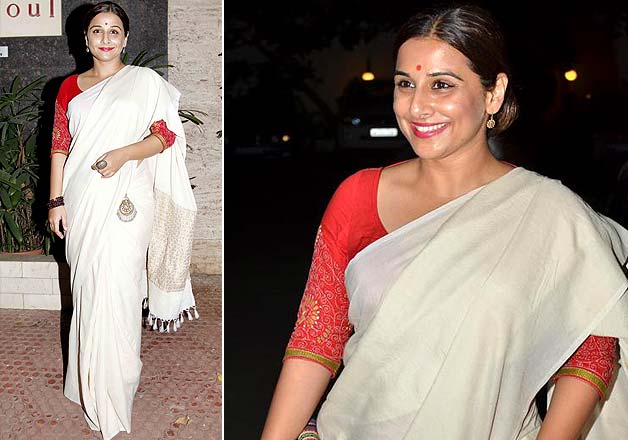 What made the look more appealing was that alluring piece of waist jewellery.
While Vidya has been giving various saree appearances in a recent while (or since always), this particular appearance surely holds a salient style angle.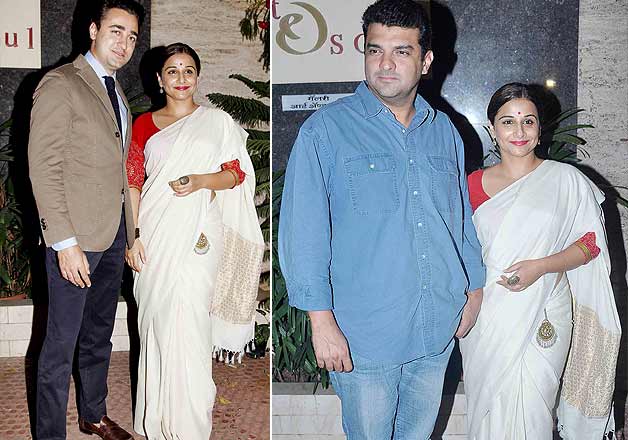 This no fuss-no buzz look is probably one of Vidya's those appearances that make her look an aptly framed Bollywood actress.
As we hold on to our breath again and again we see Vidya donning this look, let's hope to see the lady looking more in shape in the upcoming days!