Young brides prefer platinum over gold, diamonds
New Delhi: Over-the-top 'rani haar' and gawdy gold jewellery is passe for young brides. Designers say brides now like to keep their accessories simple yet stylish, and so, they go for platinum instead of diamonds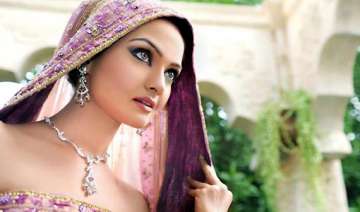 PTI
July 08, 2013 11:45 IST
New Delhi:
Over-the-top 'rani haar' and gawdy gold jewellery is passe for young brides. Designers say brides now like to keep their accessories simple yet stylish, and so, they go for platinum instead of diamonds or gold.
A trend report by Platinum Guild India (PGI) on jewellery retailers across India, indicates an increase in the number of customers opting for platinum jewellery as part of their bridal trousseau.
"Young brides see platinum as elegant, classy and wearable and a reflection of her personal style. One can choose from wide variety of platinum chains, pendants, tanmaiyas, neckpieces, bangles, bracelets, earrings, rings available in various shapes, sizes and designs," said Vaishali Banerjee, country manager, PGI.