2016 witnessed three-fold rise in Naxal surrenders, surge in civilian deaths: Report
The Union Home Ministry has recorded a considerable (three-fold) rise in the number of Maoists who have surrendered in 2016, but at the same time there has also been a spike in the number of deaths of civilians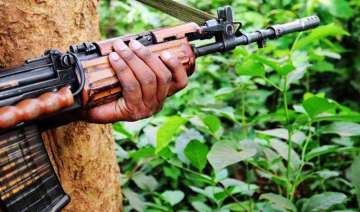 Source: REPRESENTATIONAL IMAGE
India TV News Desk
New Delhi
December 27, 2016 10:47 IST
The Union Home Ministry has recorded a considerable (three-fold) rise in the number of Maoists who have surrendered in 2016, but at the same time there has also been a spike in the number of deaths of civilians, mostly of alleged police informers, in violence involving left-wing extremists, when compared to last year. 
According to a report in The Indian Express, the figures available with the ministry till December 15, 2016 show that 1,420 Maoists surrendered this year as compared to 570 in 2015, 670 in 2014 and 282 in 2013. 
Furthermore, of the 202 civilians who died this year in Maoist violence, 115 were allegedly police informants who were executed by left-wing extremists. In 2015, 156 civilians died out of which 85 were identified as "informers". 
The report quoted officials saying that the Home Ministry has scaled up its focus in the 36 worst-affected districts of the total 106 Naxal-affected districts, most of which are in Jharkhand and Chhattisgarh. 
"The two-pronged theory of development and security is being pushed aggressively in these 36 districts with an aim to further bring down the scale of violence," The Indian Express quoted a senior official as saying. 
A senior officer engaged in anti-Naxal operations in Telangana said that "the anti-Naxal operations and arrest of key cadres have brought down the morale of Naxals".  
He further added that the sharp rise in the number of arrests is mainly because of operations this year and the biggest success was in Odisha where close to 24 Maoist cadres were killed by special forces.