22nd December News in Nutshell: Important stories of the day
National News- Good that he has spoken, no chance of an earthquake now: PM Modi taunts Rahul Gandhi Prime Minister Narendra Modi today taunted Congress vice-president Rahul Gandhi using his 'earthquake' remark and said that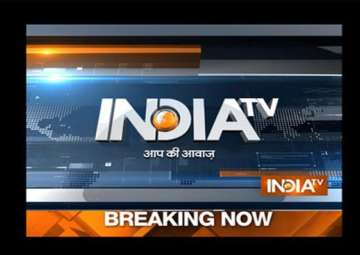 India TV News Desk
New Delhi
December 22, 2016 20:07 IST
National News-
LG Najeeb Jung resigns, AAP says 'achce din' ahead for Delhi
Delhi's Lieutenant Governor Najeeb Jung, who has been in a long battle with the Arvind Kejriwal-led government, today tendered his resignation with over a year to go into his tenure. 
24 hours on, raids continue at offices of former Tamil Nadu Chief Secretary's son
The Income Tax raids on most premises belonging to the Tamil Nadu Chief Secretary P Rama Mohana Rao and his son Vivek were wound up in the early hours of Thursday. However, raids continued at the offices of Vivek in Chennai on Thursday, a senior income tax investigation official said.
Good that he has spoken, no chance of an earthquake now: PM Modi taunts Rahul Gandhi
Prime Minister Narendra Modi today taunted Congress vice-president Rahul Gandhi using his 'earthquake' remark and said that he is 'happy that the leader has learnt how to deliver speeches'.
Mock me all you want, but answer my question: Rahul Gandhi to PM Modi
Congress vice president Rahul Gandhi today hit back at Narendra Modi, saying that the Prime Minister can mock him as much as he wants but needs to explain if he indulged in corruption or not.
5-year-old taken away from Indian couple in Norway, Sushma Swaraj seeks report
External Affairs Minister Sushma Swaraj today sought a report from the Indian Ambassador in Norway on the allegations of an Indian couple that the Norwegian authorities have taken away their five-year-old child on frivolous complaint of abuse.
International News-
Iraq: Car bomb kills at least 23 in east Mosul market, says defence ministry
A triple car bomb killed at least 15 civilians and eight policemen on Thursday at east Mosul market, according to Iraq's Defense Ministry. Mosul is jidhadists final stronghold in Iraq.  A terrorist attack in the form of three car bombs at a market in Gogjali killed 15 civilians and eight police, a coordination centre for forces battling IS said in a statement.
India can't use Dalai Lama against China, says Chinese media
Calling India a "spoilt kid", the state-run Chinese media today expressed doubts over India's capability to employ the Dalai Lama and Mongolia against China.
I have never gone to school, says Pakistani President Mamnoon Hussain
Pakistani President Mamnoon Hussain has revealed that he never attended school and therefore, missed out on joys of school.
14 Turkish soldiers, 138 ISIL militants killed as battle for Al-Bab intensifies
At least 14 Turkish soldiers have been killed as battle between Turkish-backed Syrian rebels and Islamic State militants intensified around the northern Syrian town of al-Bab on Wednesday.
Taliban, al Qaeda wiped out from Pakistan, claims Nawaz Sharif
Prime Minister Nawaz Sharif has claimed that both the 'Taliban' and the 'al Qaeda' have been completely wiped out from the country.
Business News-
I-T raids post note ban: Rs 33,000 cr in unaccounted income, Rs 92 cr in new notes seized
Over Rs 3,300 crore of undisclosed income has been detected while Rs 92 crore worth new notes have been seized till now by the Income Tax department as part of its country-wide operations against black money hoarders post the demonetisation drive.
Demonetisation likely to hit GDP by just 0.2 pc: Sadananda Gowda
Prime Minister Narnedra Modi's demonetisation move could bring down the growth rate by just 0.2 per cent and no more, Union Minister for Statistics and Programme Implementation D V Sadananda Gowda today said.
Jio to touch 100 million subscriber base by end of March 2017: Fitch Ratings
Reliance Jio Infocomm's subscriber base may touch 100 million by March 2017 end following free voice and data offers, Nitin Soni, Director at Fitch Ratings said.
Entertainment News-
After many fake images, here are first pictures of Saifeena's Taimur Ali Khan
After the fake pictures of Kareena Kapoor and Saif Ali Khan surfaced on the internet, the mini Nawab, Taimur Ali Khan finally made his appearance on the social media. The actress is back at her home with her little boy and husband Saif and the recent pictures are its proof.
Back from Hollywood Priyanka Chopra lands on 'The Kapil Sharma Show', see pic
Actress Priyanka Chopra has done masters in almost every talent. After her Hollywood debut, the actress lent her voice to a song of her maiden Marathi Venture, now she has stepped into the world of Punjabi cinema. Priyanka is a busy bee, after coming back to India; the lady has started the promotions of her first Punjabi film 'Sarvann' on the popular show 'The Kapil Sharma Show'.
Sports News-
Double delight for R Ashwin, awarded ICC Cricketer of the Year and ICC Test Cricketer
India's all-rounder Ravichandran Ashwin, popularly known for his carrom ball, has won the Sir Garfield Sobers Trophy after being named as the ICC Cricketer of the Year 2016, International Cricket Council (ICC) said in a statement today.
Bhupathi replaces Anand Amritraj as India's next non-playing Davis Cup captain
Indian tennis legend Mahesh Bhupathi was today named the new non-playing captain of the Davis Cup team. Bhupathi will take over the reins from Anand Amritraj, an official said.