Bathinda police arrests rifle owner in pregnant dancer's murder case
A 25-year-old pregnant dancer performing at a marriage function in Punjab's Bathinda district, was killed when a drunk man enraged at being refused a dance, fired at her from close range, police said today. The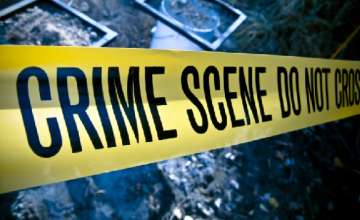 India TV News Desk
Chandigarh
December 05, 2016 13:40 IST
Two days after the unfortunate demise of a 25-year-old pregnant dancer performing at a marriage function, Bathinda police made the first arrest in the case, nabbing Suresh Goel, who is the license holder of the rifle, which was allegedly used for firing.
On the other hand, Suresh's friend, who had allegedly shot the dancer dead, is still absconding.   
Police have registered a case of murder and booked four people, including the alleged killer, the marriage palace owner and two friends of the alleged killer.
The incident took place on Saturday evening during a marriage function at Aashirwad Marriage Palace in Maur Mandi town of Bathinda, nearly 200 km from here.
Kulwinder Kaur, who was reportedly two months pregnant, fell on the stage even as her colleagues of the dance and orchestra troupe continued their performance. They realised only moments later that she had collapsed.
Carrying of weapons is banned under law during marriage functions and at marriage palaces.
In an incident last month, a self-styled godwoman, Sadhvi Dev Thakur, and her accomplices had gone on a firing spree during a wedding function near Karnal town in neighbouring Haryana, leaving a woman guest dead and two others injured.
(With IANS inputs)