26th December News in Nutshell: Important stories of the day
National News- DRDO successfully test-fires India's longest range nuclear capable Agni-5 missile The Defence and Research Development Organisation (DRDO) has successfully tested its indigenously developed intercontinental surface-to-surface nuclear c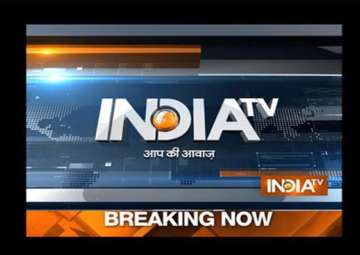 India TV News Desk
New Delhi
December 26, 2016 19:24 IST
National News-
DRDO successfully test-fires India's longest range nuclear capable Agni-5 missile
The Defence and Research Development Organisation (DRDO) has successfully tested its indigenously developed intercontinental surface-to-surface nuclear capable ballistic missile 'Agni-5' from the Wheeler Island off Odisha coast today. 
National Herald case: Delhi court dismisses plea seeking documents, next hearing on Feb 10
In the latest development in the National Herald case, the Patiala House Court today dismissed an application filed by Bharatiya Janata Party (BJP) leader Subramanian Swamy seeking documents and ledger books from the Congress Party and the Associated Journals Limited (AJL). 
Opposition cracks: JD(U), Left dent Congress' mega offensive against note ban
The opposition's concerted campaign against demonetisation appears to have suffered a jolt with several parties pulling out of a joint press conference called by the Congress here on Tuesday over the contentious issue.
'Paytm means pay to Modi', Rahul Gandhi's latest swipe at PM's note ban
Continuing his tirade against Prime Minister Narendra Modi and his demonetisation move, Congress vice-president Rahul Gandhi today covered all possible facets to disapprove of the PM, from the planning of note ban to the corruption allegations against him.
Former IAF chief SP Tyagi gets bail in AgustaWestland bribery case
Patiala House Court in New Delhi on Monday granted bail to former Air Force chief SP Tyagi in connection with Rs 3,546-crore worth AgustaWestland chopper deal bribery case.
International News-
Taiwan says Chinese warships passed south of Island, China calls it 'routine exercise'
Amid increasing tensions between Beijing and Washington over Taiwan and the disputed South China Sea, a group of Chinese warships entered the upper half of the South China Sea on Monday after passing south of Taiwan, said the island's defence ministry. However, China has termed it a 'routine exercise'. 
British pop singer George Michael dies at 53
British singer-songwriter George Michael has died at his home in Oxfordshire, England at the age of 53.
China tests new FC-31 Gyrfalcon prototype, says state media
In a move being seen as an attempt to end the monopoly of the West in terms of the world's most advanced aircraft carriers, China on Friday sent the latest version of its fifth-generation stealth fighter J-31 on its maiden flight, Chinese state media reported today.
Business News-
India needs lower level of taxation to be globally competitive: Arun Jaitley
Finance Minister Arun Jaitley on Monday said that India now needs to move to a lower level of taxation to be globally competitive.
Amazon India's spending spree sees losses double to Rs 3,572 crore
A ramp up in Indian investments in a bid to outpace its peers like Flipkart as the top retailer in the country has seen Amazon extend its losses more than twice to Rs 3,572 crore during the year ending March 2016. 
Government aims execution of Rs 5 lakh lakh crore Sagarmala projects by May 2019
The government today said that it aims to execute projects worth Rs 5 lakh lakh crore under the ambitious Sagarmala initiative before the end of its tenure in May 2019. The Sagarmala project, which has projects worth over Rs 12 lakh lakh crore, is an initiative to modernize India's ports to augment port-led development and develop coastlines to contribute to India's growth.
Entertainment News-
100 Crore ka 'Dangal': Aamir Khan starrer hits century within 3 days
Aamir Khan starrer 'Dangal', as expected, is all set to do wonders in Bollywood. With smashing opening and positive word of mouth, the film has entered the coveted 100 crore club within the three days of its release.
Twinkle tries to mock Salman Khan, gets trolled in return from 'Bhaijaan' fans
Actress-turned-author Twinkle Khanna recently outraged superstar Salman Khan's fans when she took a dig at him on her latest blog. The lady is known for her outspoken nature as she had previously spoken her heart out on various subjects. But, it seems that her humour in the article indirectly hinting Salman, didn't go well with Bhaijaan's fans who then took to Twitter to show her anger.
Koffee With Karan: Much-in-love couple Shahid and Mira exchange flirtatious glances, talks about their exes
The coming episode of 'Koffee With Karan' is going to be epic as actor Shahid Kapoor is all set to appear on the show with his darling wife Mira Rajput. This is the first time Mira will be seen on small screen, and needless to say in the sneak peak itself, the love birds are giving us some major relationship goals.
Sports News-
Mohammed Shami faces flak over wife's dress, hits back at haters
India's swing bowler Mohammed Shami on Sunday was faced with an embarrassing situation after select users chose to question and abuse him for posting a picture of his wife Hasin Jahan in a sleeveless dress on Facebook.
Nair can build on his unbeaten 303 for a great future: Rahul Dravid
India A cricket team head coach Rahul Dravid feels that India's latest triple-centurion Karun Nair needs to build on his exploits in the recently-concluded Test series against England in order to have a successful career.