27th December News in Nutshell: Important stories of the day
National News- I was not chosen to cut ribbons, will fight black money: PM Modi at Parivartan rally Prime Minister Narendra Modi today addressed a public rally in Dehradun today. The prime minister also laid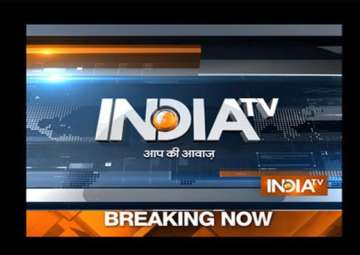 India TV News Desk
New Delhi
December 27, 2016 19:29 IST
National News-
I was not chosen to cut ribbons, will fight black money: PM Modi at Parivartan rally
Prime Minister Narendra Modi today addressed a public rally in Dehradun today. The prime minister  also laid foundation stone of the 900-km CharDham highway project and said that the state of Uttarakhand won't have to wait for development anymore.
Will PM resign if crisis continues, asks Mamata; Rahul demands probe into bribe allegations against Modi
Opposition parties today conducted a joint press conference to take on Prime Minister Narendra Modi against his decision to scrap high denomination currency notes even as their unity cracked a day before with most parties pulling out of the presser.
Casteist forces don't want a Dalit woman to come up: Mayawati hits out at BJP after ED raid
A day after it was found that Rs 104.36 crore were placed in BSP's account in Union Bank at New Delhi's Karol Bagh branch, party supremo Mayawati on Tuesday asserted that the money detected by the Enforcement Directorate (ED) in her party's account was entirely accounted for and was deposited following all due procedures. 
I was under house arrest, am still Chief Secretary of Tamil Nadu: P Rama Mohana Rao
Former Tamil Nadu Chief Secretary P Rama Mohana Rao today claimed that he was placed under house arrest and that he is still the Chief Secretary of Tamil Nadu.
Govt will spare no effort in rescuing Father Tom from captivity, assures Sushma Swaraj
External Affairs Minister Sushma Swaraj today assured that the Union government will make all efforts to secure the release of Indian Catholic priest Father Thomas Uzhunnalil who is allegedly under ISIS captivity.
International News-
We are partners, not rivals': China on India's Agni-V test
Reacting to India's testing of the nuclear-capable Agni-5 intercontinental ballistic missile, China today said that the two countries are "not rivals but partners".
Norway child custody row: India wants kid united with natural parents
External Affairs Minister Sushma Swaraj has said that India will convey to Norway authorities that the Indian-origin child who is under their custody should be united with his natural parents. 
Afghanistan objects to China-Russia-Pakistan trilateral meet on Kabul
Afghanistan has taken strong objection to the planned trilateral meeting between China, Russia and Pakistan on Kabul in Moscow and termed it an interference in the country's internal affairs.
Business News-
Tata Sons slaps legal notice on ex-chairman Cyrus Mistry for alleged breach of confidentiality
The boardroom battle between Tata Sons' current chief Ratan Tata and ex-chief Cyrus Mistry is turning murkier by the day. The latest development in this regard is that the ousted chairman Mistry has been slapped by a legal notice by his former company.
Black money riddle: India has more car buyers than tax payers
In an indication of how India is facing a parallel economy being run through black money, it has been revealed that the country has just 24.4 lakh tax payers who declared an annual income of over Rs 10 lakh, yet 25 lakh new cars, including 35,000 luxury cars, are being bought every year for last five years. 
These three Kerala companies account for 47 per cent of India's gold reserves
India's top three gold loan companies have witnessed around 35 per cent spike in its holding of yellow metal in last two years.
Entertainment News-
Saif in no mood to leave Baby and Bebo, will take them to Europe
After Saif Ali Khan decided to take a short paternity break to spend some quality time with his new born baby Taimur Ali Khan, here comes the news of the star taking his darling wife and baby to Europe to accompany him during his work.
Salman cuts cake with nephew Ahil, here are inside pics of superstar's birthday bash
One of the superstars of the industry, Salman Khan turns a year older today. The actor celebrated his birthday with his close friends and family at his farmhouse in Panvel. The occasion was graced by many prominent faces of Bollywood like Sushant Singh Rajput, Preity Zinta, Esha Gupta and Bipasha Basu. The inside pictures from the event showed that Salman welcomed his new age with a bang.
After facing outrage, G Suraj apologizes to Tamannaah Bhatia for his sexist comments
Director G Suraj who faced the outrage after making sexist comment on actress Tamannaah Bhatia, has recently apologized for his insensitive statements. 
Sports News-
Gujarat boy Samit Gohel's unbeaten 359 sets world record in first-class cricket
Gujarat-based batsman Samit Gohel today scripted history with an unbeaten 359 runs against Odisha in a Ranji game to strike off a 117-year old world record in the history of first-class cricket.
Journey of Rio 2016: From India's shining stars to dope controversies
The elation over sending its biggest contingent ever to the Olympics did not last as the performance of Indian athletes did not measure up to the promise. It came as a disappointment not just to sports authorities but also to a hopeful nation that believed medals were just there for the taking – all our athletes needed to do was show up in sufficient numbers.
Cricket Australia picks Kohli over homegrown Smith as captain of the year
Amidst all the praise and accolades being heaped upon Indian Test skipper Virat Kholi for his team's incredible victory against England, the swashbuckling batsman has now been named Cricket Australia's 'ODI Captain of the Year'.