29th December News in Nutshell: Important stories of the day
National News- 'Why can't we order exhumation of the body of former CM': Madras HC raises doubts over Jaya's death The Madras High Court today issued notices to Prime Minister Narendra Modi and the state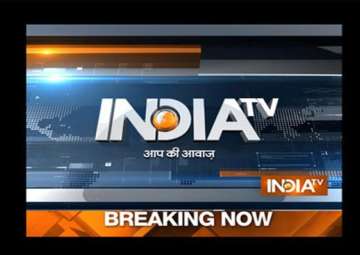 India TV News Desk
New Delhi
December 29, 2016 18:57 IST
National News-
'Why can't we order exhumation of the body of former CM': Madras HC raises doubts over Jaya's death
The Madras High Court today issued notices to Prime Minister Narendra Modi and the state and central governments on a plea seeking appointment of a committee to go into the medical records relating to treatment given to later Tamil Nadu chief minister Jayalalithaa.
Power tussle within SP intensifies, Akhilesh may announce his own list of 167 candidates
An undeclared tussle for power within the Samajwadi Party has begun once again, this time over ticket distribution. With Chief Minister Akhilesh Yadav unhappy over the announcement of names of 325 candidates, overlooking his preferences, reports have emerged that he may release a separate list of his own candidates.
Sasikala Natarajan is new AIADMK chief, to officially take charge soon
Weeks after the demise of All India Anna Dravida Munnetra Kazhagam (AIADMK) supremo and Tamil Nadu Chief Minister J Jayalalithyaa, the ruling party today adopted a resolution to work under the leadership of the former CM's close conifdante and aide Sasikala Natarajan.
Demonetisation: PM Modi should apologise to nation after end of 50-day period, says Congress
The Congress today asked Prime Minister Narendra Modi to apologise to the nation for making people "suffer" because of his decision to demonetise high-denomination currency notes. 
PM Modi to address the nation before curtains draw on 2016: Sources
Prime Minister Narendra Modi is likely to address the nation again just ahead of the beginning of the new year, sources have said. The address, if it does come, will coincide with the end of the 50-day deadline that the PM had cited for troubles to subside after the note ban. 
India likely to unveil most advanced version of LCA Tejas in 2019: Report
India is likely to receive the prototype of Tejas MK2, the most advanced version of its indigenously developed Light Combat Aircraft (LCA) in 2019, a decade after the project was sanctioned.
International News-
Natural to have differences with India, says China; hopeful of better ties next year
China today said that it is hopeful of resolving pending differences with India next year including the admission of the latter in the Nuclear Suppliers Group (NSG) and listing of Pakistan-based Jaish-e-Mohammed chief Masood Azhar as a terrorist by the UN.
In blow to India, Russia joins China and Pakistan in asking UNSC to lift sanctions against Taliban leaders
In a major setback for India, Russia has for the first time joined hands with Pakistan and China to collectively ask the UN Security Council to lift sanctions against select Taliban leaders.
Russia may face sanctions over its interference in presidential election, warn US senators
Three prominent US senators, John McCain, Lindsey Graham and Democrat Amy Klobuchar have warned that Russia may face sanctions over the country's alleged interference in the recently concluded presidential election.
Business News-
'Demonetisation' report card: No cash crisis; double-digit growth in tax collection figures, says FM Arun Jaitley
Just a day before the deadline to deposit scrapped Rs 500 and Rs 1,000 notes ends, Union Finance Minister Arun Jaitley today rolled out a report card of sorts on demonetisation, claiming that the remonetisation exercise has been done to a sizeable extent and that the entire process has been successful.
RBI refuses to give reasons behind demonetisation
Fifty days after the government's decision of demonetisation, India's central banker Reserve Bank of India (RBI) declined to give reasons behind the scrapping of Rs 500 and 1000 old notes, saying that the purposes for the sudden declaration can't be made open.
Tata Sons gives Cyrus Mistry two days to return confidential documents
Tata Sons today sent a legal notice to its former chairman Cyrus Mistry asking him to return all confidential documents in his possession.
Entertainment News-
Ahead of 'Kaabil' release, doting dad Hrithik spends time with his children and ex-wife
It seems that the clash between 'Kaabil' and 'Raees' is not affecting the actor Hrithik Roshan. The Greek god of Bollywood is spending some quality time with his children and ex-wife Sussanne Khan these days.  It has been over two year since the couple separated, but both of them were often seen together with their children.
Twinkle, who shares birthday with her father Rajesh Khanna, wishes him with emotional message
Actress-turned-author twinkle Khanna shares birthday with her father Rajesh Khanna. As the actress turned 43 today, she didn't forget to remember her father who died of cancer on July 18, 2012. Twinkle wished Rajesh with the most adorable and emotional message.
Sports News-
Dravid and Laxman were technically best batsmen I bowled to: Mohammad Asif
Pakistan pacer Mohammad Asif has described former Indian cricket legends Rahul Dravid and VVS Laxman as technically the best batsmen he bowled to in his tumultuous sports career.
Former world no. 1 Ana Ivanovic retires from tennis at 29
Ana Ivanovic, once the top-ranked women's player in the world, announced her retirement from tennis on Wednesday at 29.