2nd December News in Nutshell: Important stories of the day
National News- In big crackdown, govt suspends 27 bank officials, transfers 6 for 'irregular transactions' In a major crackdown on bank officials carrying out irregular and unauthorised banking transactions post demonetisation move, the government on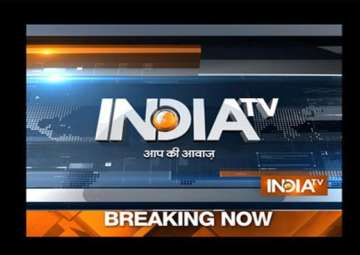 India TV News Desk
New Delhi
December 02, 2016 20:08 IST
National News-
In big crackdown, govt suspends 27 bank officials, transfers 6 for 'irregular transactions'
In a major crackdown on bank officials carrying out irregular and unauthorised banking transactions post demonetisation move, the government on Friday suspended 27 officials of different Public Sector Banks and transferred six others to non-sensitive posts.
'Unconvinced' Mamata ends 30-hour confrontation; says she respects Army, will fight legally
West Bengal Chief Minister Mamata Banerjee today ended her protest against Army deployment and moved out of the secretariat after over 30 hours saying she has 'great respect for the Army' and that armed forces should not be used for political vendetta. 
Modi 'prisoner of his own image', only interested in 'TRP politics': Rahul Gandhi
Party vice-president Rahul Gandhi, who today chaired a meeting of the Congress Parliamentary Party (CPP) in the absence of party president Sonia Gandhi, launched a fresh round of attack on Prime Minister Narendra Modi on the issue of demonetisation, saying 'he is only interested in TRP politics'.
After note ban, govt may move to curtail taxman's discretionary powers: NITI Ayog's Arvind Panagariya
Taking its fight against black money a step further, the government may soon eliminate discretionary powers of tax officers in deciding liabilities for evasion, Arvind Panagariya, the vice-chairman of the NITI Ayog has said. 
India likely to step up efforts for Pakistan's isolation at 'Heart of Asia' conference
After yet another brazen attack on one of its army bases, India is likely to step up efforts to corner Pakistan diplomatically during the two-day 'Heart of Asia' (HoA) conference beginning in Amritsar tomorrow.
SC turns down plea seeking playing of national anthem in courts, says don't 'overstretch' our verdict
The Supreme Court today refused to entertain a plea seeking to make playing of the national anthem mandatory in all courts before the start of proceedings.
International News-
'Trump- Sharif' conversation lacked 'flowery language' included in Pakistani version, clarifies Trump transition team
The Trump transition team has clarified that though US president-elect Donald Trump did have a 'productive conversation' with Pakistan Prime Minister Nawaz Sharif over telephone on Wednesday, it lacked the "flowery language" included in the Pakistani version of this talk.
New Pak army chief Bajwa threatens India, says will 'respond with full force' to ceasefire violations
Newly-appointed Pakistan Army Chief Gen Qamar Javed Bajwa, who visited forward locations along the Line of Control (LoC), on Friday instructed Pakistani troops to stay alert and warned India of a "response with full force" for ceasefire violations by Indian troops, the army's media wing said.
Outgoing US Defence Secretary Ashton Carter to visit India next week
Ashton Carter, the outgoing US Defence Secretary, will be visiting India next week as part of his final world trip, the Pentagon announced today. 
Business News-
NSE veteran Chitra Ramkrishna quits as CEO; J Ravichandran named interim chief
Chitra Ramkrishna, who has worked with the National Stock Exchange (NSE) since its inception in 1992, today quit as Managing Director and CEO of the country's premier bourse with immediate effect presumably over differences with some board members.
Old Rs 500 notes valid at petrol pumps, air ticket counters till midnight today
With effect from the midnight of 2nd December, 2016, old Rs. 500 bank notes will not be accepted at petrol, diesel and gas outlets of public sector oil and gas marketing companies as well as for purchase of air tickets at airports. 
Remove cap on cash withdrawal for industries, says Assocham
The Associated Chambers of Commerce of India (Assocham) on Friday has sought an exemption for industries from the Rs 50,000 cap stipulated for current accounts by the government, saying thr amount was too low and should be upgraded.
Entertainment News-
Reaction to 'Dear Zindagi' has left director Gauri Shinde surprised
Director Gauri Shinde is on the receiving end of praises due to her latest directorial 'Dear Zindagi'. The movie has been appreciated for its content but Gauri has said she is constantly surprised by the reaction to her cinema.
Is Aditi Rao Hydari a part of Sanjay Leela Bhansali's 'Padmavati'?
Bollywood actress Aditi Rao Hydari recently grabbed the headlines after it was reported that she has been approached for Sanjay Leela Bhansali's upcoming magnum opus 'Padmavati'.
Check whom all Kapil Sharma beat in 'most-searched' male celeb list in 2016
A data released by Yahoo! India yesterday revealed comedian-actor Kapil Sharma was the second most searched male celebrity of the year 2016. He has trumped renowned actors Amitabh Bachchan, Shah Rukh Khan and Aamir Khan for this position in the list.
Sports News-
#AskDeepaMalik: Para-athlete Deepa Malik's Twitter chat is a huge hit
United Nations India on Friday organised a Twitter chat with Rio Paralympic silver medalist Deepa Malik, using the hashtag #AskDeepaMalik. The chat was focussed around a topic 'let's talk about how we can make our environment more disabled-friendly.' 
Top seeded Saina Nehwal crashes out of Macau Open after humiliating defeat in quarter finals
In a major blow to Indian badminton fans, World no. 10 and star shuttler Saina Nehwal crashed out of the Macau Open Grand Prix Gold badminton tournament after she suffered a humiliating defeat at the hands of World No 226 Zhang Yiman from China by 12-21, 17-21, in a quarter final match which lasted for around 34 minutes.
Nico Rosberg retires: World champion quits Formula 1
The 31-year-old German won his first world title on Sunday, beating Mercedes team-mate Lewis Hamilton by finishing second in the final race in Abu Dhabi. "I have climbed my mountain, I am on the peak, so this feels right," Rosberg said in a Facebook post. Rosberg won nine of this season's 21 grands prix, beating three-time champion Hamilton by five points. "For 25 years in racing, it has been my dream, my 'one thing' to become Formula 1 world champion," he added. "Through the hard work, the pain, the sacrifices, this has been my target. And now I've made it."