60 per cent workers have left Delhi after demonetisation, claims Delhi govt
Delhi government has claimed that its formal and informal surveys of labour chowks and construction sites across the national capital show that 60 per cent workers have left Delhi post demonetisation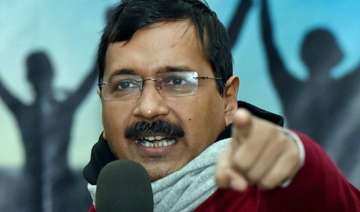 India TV News Desk
New Delhi
December 30, 2016 14:06 IST
The Delhi government has claimed that its formal and informal surveys of labour chowks and construction sites across the national capital show that 60 per cent workers have left Delhi for their home states after Prime Minister Narendra Modi announced the decision to demonetise high-denomination currency notes on November 8.
According to a report in The Indian Express, a survey conducted by the Delhi government's labour department on November 24 and 25 showed that 30-35 per cent workers had deserted labour chowks, mandis and construction sites because of shrinking work prospects and no pay. 
The report further said that an informal survey conducted in the latter half of this month showed the figures had gone up to 60 per cent.
Delhi government has now decided to conduct a survey in January to ascertain the nature of the trend.
"We are going to conduct a survey next month to find out if workers are still leaving the capital or if the ill-effects of the currency ban are ebbing. The labour department, while conducting registrations of construction workers under the Delhi Building and Other Construction Workers' Welfare Board (DBCWWB) this month, found that 60 per cent of construction workers have left the capital," Delhi's Labour and Development Minister Gopal Rai told The Indian Express.
Rai further said that he has already written to the Prime Minister in this regard and that he will write to him again after the completion of the next survey in January.
"The department gave me the results of the survey for scrutiny. I wrote to the Prime Minister in November, alerting him about how badly demonetisation had hit the workers. We got no response," he said.
"I will conduct another survey in January so that we can say with a lot more conviction as to how badly the note ban has affected workers. I will also hold a meeting with the labour department in the first week of January to ascertain if some monetary relief can be granted to construction workers registered with the DBCWWB," he added.