7th December News in Nutshell: Important stories of the day
National News- 800 tourists stranded in Andaman, Navy puts ships to rescue The evacuation process of the tourists stranded at Havelock Island in Andaman and Nicobar has been delayed due to rough weather, Navy spokesperson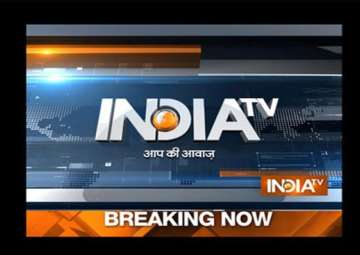 India TV News Desk
New Delhi
December 07, 2016 19:33 IST
National News-
800 tourists stranded in Andaman, Navy puts ships to rescue
The evacuation process of the tourists stranded at Havelock Island in Andaman and Nicobar has been delayed due to rough weather, Navy spokesperson said.
PM Modi hails 'people's support' on demonetisation, slams opposition for obstructing debate in Parliament
Prime Minister Narendra Modi today condemned the opposition parties for creating an impasse and obstructing a debate on major reforms including demonetisation in Parliament.
MEA refers Russia's protest over demonetisation to Finance Ministry
The Ministry of External Affairs (MEA) today said that the letter of Russian Ambassador to India over the cash crunch has been referred to the Department of Economic Affairs, Ministry of Finance, and assured that all problems will be taken care of.
In explosive suicide note, Karanataka official's driver says Janardhana Reddy laundered Rs 100 cr black money
Former Karnataka minister Janardhana Reddy, who was recently in news for spending crores of rupees on his daughter's lavish wedding, had laundered Rs 100 crore with the help of a Karnataka Administrative Service (KAS) officer, the driver of the official has alleged in his suicide note. 
FCRA violation: Govt bars Indira Jaising's NGO 'Lawyers Collective' from receiving foreign funds
Six months after the government suspended the FCRA registration of Lawyers Collective, an NGO run by noted lawyer and former Additional Solicitor General of India Indira Jaising, the Ministry of Home Affairs (MHA) has permanently cancelled the FCRA license of the NGO for alleged violation of FCRA. 
Sushma Swaraj's intervention helps 'world's heaviest woman' get medical visa for treatment
Known for helping people in distress, External Affairs minister Sushma Swaraj, who has been admitted to a hospital following a kidney ailment, has come to the rescue of a woman seeking medical treatment in India.
International News-
Pakistan International Airlines flight with over 40 people on board crashes: Report
A Pakistan International Airlines flight with over 40 passengers on board crashed near Abbottabad on Wednesday, media reports said. 
Donald Trump chosen TIME magazine's 'Person of the Year'
US President-elect Donald Trump, whose election to the post was one of the biggest surprises of the year, was on Wednesday declared the TIME 2016 Person of the Year.
At least 97 dead after 6.4 magnitude earthquake rocks Indonesia's Aceh province
At least 97 persons were killed and over 500 injured when an earthquake measuring 6.4 on the Richter Scale hit Aceh province in Indonesia on Wednesday.
Business News-
In first review since note ban, RBI keeps policy rate unchanged at 6.25 per cent; growth forecast cut to 7.1 per cent
In an unexpected move, the Reserve Bank of India (RBI) today kept key lending rates unchanged at 6.25 per cent during the last monetary policy review of the calendar year 2016.
Old notes worth Rs 12 lakh crore deposited so far; 1,900 crore new notes introduced: RBI
The Reserve Bank of India (RBI) today informed that almost demonetised Rs 500 and Rs 1,000 notes worth 12 lakh crore have been deposited into banks since November 8, the day the demonetisation decision was announced.
ED books AirAsia under FEMA on Cyrus Mistry's allegations of Rs 22 crore fraud
The Enforcement Directorate today registered a case under Foreign Exchange Management Act (FEMA) to probe the allegations made by ousted Tata Group chairman Cyrus Mistry involving AirAsia airlines.
Entertainment News-
Dilip Kumar tweets from hospital, thanks fans for remembering him in prayers
Veteran actor Dilip Kumar was admitted to the Leelavati Hospital because of the complaint of swelling in one of his legs. The actor took to Twitter to inform about his health and also thanked his fans for their wishes. He also appreciated the work of doctors in the hospital.
Ahead of the release of 'Befikre', here is all the inside details about the flick
Actor Ranveer Singh and Vaani Kapoor are gearing up for the release of 'Befikre'. The lead pair shares a great rapport and it was quite evident from the trailer. They were often seen having fun during promotions. However both the actors were spotted bonding in behind the scenes video of the flick. The sneak peek from the sets told many stories about friendships and direction.
Sports News-
Ind vs Eng, 4th Test: Injured Ajinkya Rahane out of series; no decision yet on Shami
India's Test vice-captain Ajinkya Rahane has been ruled out of the remaining two Tests against England after he sustained an avulsion fracture on his right index finger during the team's practice session.
SC allows BCCI to disburse Rs 2.83 crore for remaining matches of England tour
The Supreme Court today allowed the BCCI to disburse Rs 1.33 crore for the remaining two Test matches of the five-Test match series between India and England.
India eye breaking 15-year jinx at Junior Hockey World Cup
A formidable Indian team will be aiming to end their title drought spanning over a decade and half when they take on minnows Canada in their opening group league fixture in the 11th FIH Junior Hockey World Cup, starting tomorrow.