Airlines can't empty toilet tanks mid-air, rules NGT
The National Green Tribunal (NGT) has ruled that airlines will be penalised if they empty toilet tanks during mid-air. In an order passed on Monday, the green panel has directed the Directorate General of Civil Aviation (DGCA) to issue a circular to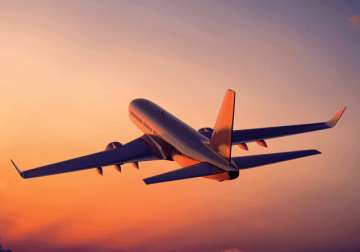 India TV News Desk
New Delhi
December 21, 2016 7:09 IST
The National Green Tribunal (NGT) has ruled that airlines will be penalised if they empty toilet tanks during mid-air. In an order passed on Monday, the green panel has directed the Directorate General of Civil Aviation (DGCA) to issue a circular to all airlines that they can't dispose of the human waste mid-air. 
Passing a slew of directions while disposing of a plea of a retired army officer alleging dumping of human excreta by aircraft over residential areas near the IGI Airport in New Delhi, a bench headed by NGT Chairperson Swatanter Kumar asked the DGCA to impose fine of Rs 50,000 on the airline if any flight is found violating the directions. 
As per DGCA officials, aircraft dispose of the waste through a proper mechanism, after it lands. However, cases of opening the shoot of toiled mid-air have been reported off and on.
The bench also asked the DGCA to conduct surprise checks on the airlines.
"On landing, aircraft shall be subjected to surprise inspection to see that human waste tanks are not empty. If any aircraft is found to be violating such circular, they shall be subjected to environment compensation of Rs 50,000 per default," the bench said. 
The tribunal's direction came after Lt Gen (Retd) Satwant Singh Dahiya, a resident of Delhi filed the petition seeking action against airlines that dropped excreta around his residence.
The waste dropped was collected by the Central Pollution Control Board (CPCB), which confirmed it to be human excreta but could not identify the source.
The petitioner called the act of dropping waste a violation of the Swachh Bharat Abhiyan.