Armed with swipe machine and e-wallet, tea vendor extends support to PM Modi's cashless push
Among the millions of people across the country adopting plastic money and cashless transactions following the currency ban is a tea vendor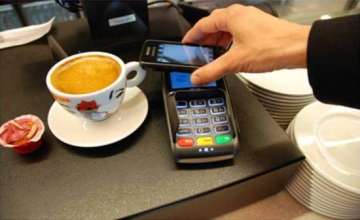 India TV News Desk
Vadodara
December 07, 2016 15:00 IST
Among the millions of people across the country adopting plastic money and cashless transactions following the currency ban is a tea vendor, one who had grabbed limelight for proposing Prime Minister Narendra Modi's name for the Vadodara seat in the 2014 Lok Sabha polls. 
According to a Times of India report, Kiran Mahida has now facilitated payments through e-wallet for his customers' cup of tea.
Moreover, he will soon be installing a card swiping machine at his tea stall. 
 

"I decided to get a swipe machine so that my customers are able to pay even if they don't have cash. I have been accepting cash all these years but after the demonetization, I decided to go for a card swipe machine. As a responsible citizen, I thought it is better if I do all the transactions through the bank," Mahida was quoted by Times of India as saying. 

 
Mahida said that he has also opened a current account in the Bank of Baroda's Khanderao Market branch that will help him get a GPRS-enabled swipe machine this week. Moreover, he has also downloaded Paytm, to accept payment from customer through e-wallet. 
Mahida, who became one of the proposers for Modi's candidature, was a symbolic jibe at senior Congress leader Mani Shankar Aiyar who had asked Modi to sell tea outside the Congress headquarters during the election campaign. 
"Modiji made a roadside tea vendor like me and royal family member Shubhanginiraje Gaekwad proposer for his candidature. Now through demonetization, he has again given equality to the rich and the poor. It is a very good step to bring out the black money," said Mahida. 
Surprisingly, Mahida has been filing income tax returns and paying tax over last five years.