Babri Masjid demolition case: SC recommends speedy trial; may trouble Advani, Joshi, Uma Bharti
India TV News Desk
New Delhi
06 Mar 2017, 15:39:10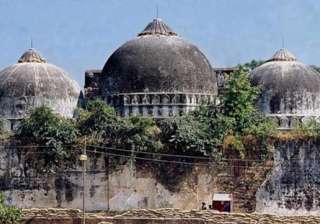 The Supreme Court, expressing concern over delay in trial against people involved in the Babri Masjid demolition case, on Monday said that joint trial of the accused could be held in the matter to speed up the judicial process. 
The apex court's observation could come as a trouble for 13 BJP and other Hindu right-wing leaders, including LK Advani, Murli Manohar Joshi and Uma Bharti. 
The court's next hearing on March 22 may disclose whether or not the BJP leaders will face trials in the Babri Masjid demolition case. Moreover, the Supreme Court is likely to club both the Lucknow and Raebareli case. 
The Supreme Court bench of Justices PC Ghosh and RF Nariman made the observation today while hearing two petitions filed by the CBI and Haji Mahmood Ahmad. 
The CBI has challenged the Allahabad High Court's ruling to acquit LK Advani, MM Joshi, Uma Bharti, the then UP Chief Minister and present Rajasthan Governor Kalyan Singh and others.
In the last hearing, the apex court had sought responses from all the accused. 
The demolition of the Babri Masjid, on December 6, 1992 by kar sevaks of the Vishwa Hindu Parishad (VHP), was one the biggest incidents in India after Independence which triggered communal riots across the country that had killed of hundreds people.